Love U Magazine has been following Family Karma, Bravo's hit docuseries, since the show first aired in March 2020.
Now, we have an exclusive!
During BravoCon, held in New York between October 14 to 16, fans had an opportunity to see the official trailer for Family Karma season 3. But, many were left wondering who the mystery woman was with Brian Benni.
Well, on October 26, sources revealed who the woman in the pantry is!
This season, fans are introduced to newcomer Avni Parekh, author of self-help book Be The Bigger Person: Scenarios & Solutions to Better Yourself.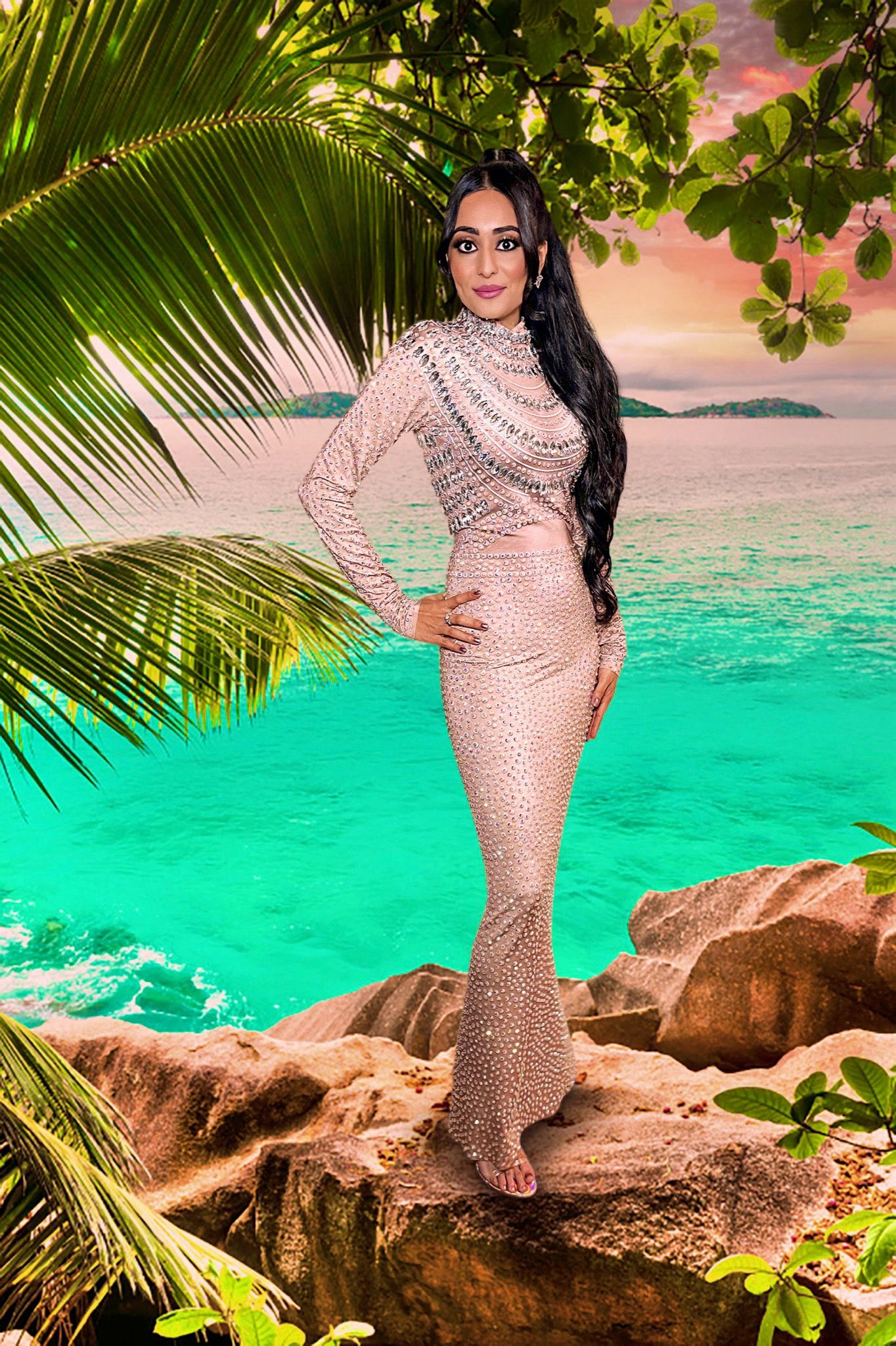 "Radiant, compassionate, and known for speaking her mind, Avni is the gorgeous friend of Vishal Parvani and Richa Sadana with an infectious laugh. She's independent, well-established, and searching for her soulmate," as described in an insider's press release.
Love U Magazine asked Avni what kind of man she's looking for and she said, "For me, the most important traits I'm looking for in a partner are compassion, loyalty, intelligence, and a genuine drive to help others."
Additionally, a release from Bravo highlighted two Indian wedding ceremonies, including an interracial, same-sex marriage. To add to that, "Brian is once again single and ready to mingle. While on the search for the girl of his dreams, he's also taking steps to be the man he wants to be, which may include leaving the nest for good."
In the official trailer, viewers get a glimpse into the dynamics of Brian Benni's relationship with Avni as she firmly tells Richa and Bali Chainani that "he's a grown man." While Bali seems amused, Richa seems less thrilled and rebuffs Avni's statement as she bluntly says, "Well, that's questionable."
The real question is, will Brian's mom, Dharma, approve of her son's new love interest?
After watching that scene in the trailer, Love U Magazine had to know if Brian meets all of Avni's criteria. She told us, "As you can see from the scene, I am quite smitten with Brian's biceps. What can I say, I love a man with brains, brawn, and bulging biceps. But, you'll have to tune in to find out what really happens!"
Family Karma's fanbase has grown volumes since the show first aired in 2020.
This highly addictive docuseries — which focuses on a group of successful, Indian-American friends — brings to the forefront traditional aspects of Indian culture and its assimilation to western beliefs and customs.
Watch what happens when a bunch of Bollywood beauties are searching for love amid their chaotic lives! Family Karma season 3 premieres on Sunday, Nov. 6 at 9 p.m. ET/PT on Bravo.
---
Learn More About Avni Parekh
AVNI PAREKH (pronounced AV-nee * PAH-rek) is a dynamic author, speaker, life coach, and entrepreneur. An advocate for equality and human rights, she is passionate about innovation, environmental sustainability, and bettering the world. Prior to releasing Be The Bigger Person: Scenarios & Solutions to Better Yourself in 2018, Parekh held leadership positions at large corporations. A South Florida native, she received a bachelor's degree in international relations from Florida International University. To learn more about her book and professional background, visit BTBPbook.com or LinkedIn. For updates, follow her on Instagram and Twitter @AvniParekh.