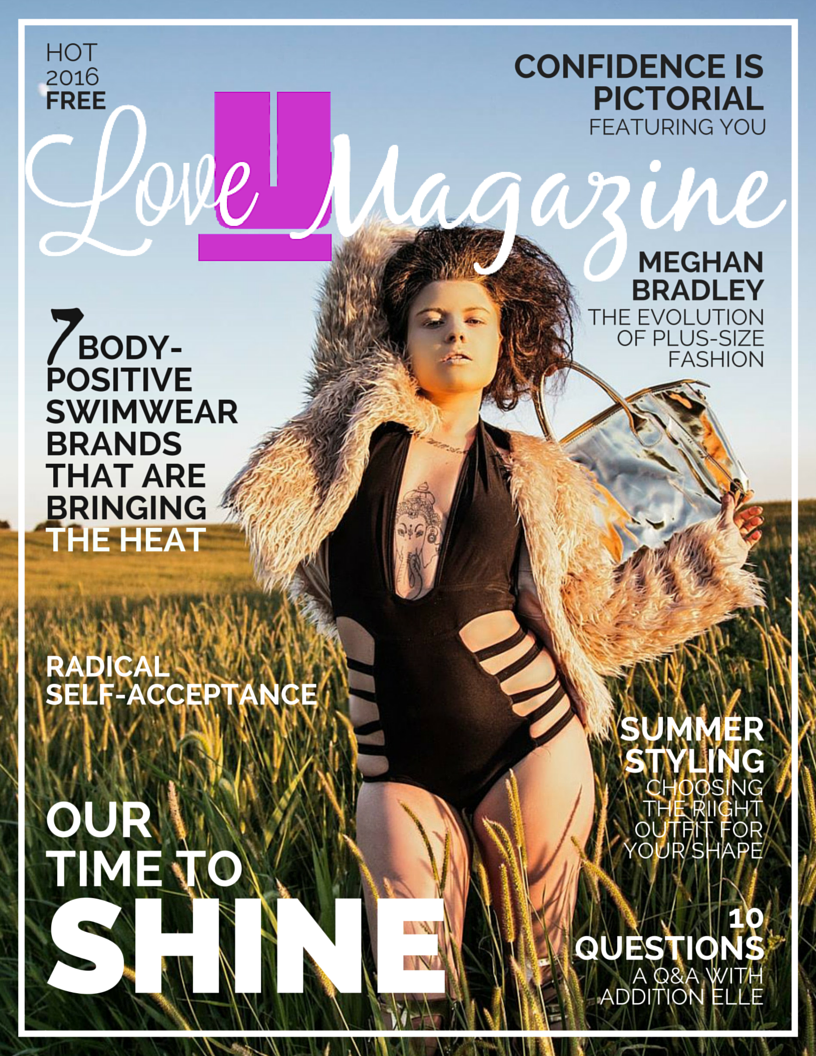 Cover Model: Taylor Irezumi
Photography by: Cody Weber
Issue Title: Love U Magazine | Cover #1 | The Hot Issue, Summer 2016
Published: July 28, 2016
Welcome to Love U Magazine! This special premiere issue celebrates confident women of all sizes in our 'Confidence IS' pictorial. We explore one of the hottest events over the past few months--the Curvy Expo! We'll chat with Curvy Expo Director Meghan Bradley to discuss how the fashion industry has evolved over the years. We'll also look at fun body-positive swimsuit brands and products that are on trend this summer, and celebrate radical self-acceptance!
The full issue is available for download via our Love U Magazine Back Issues Page.