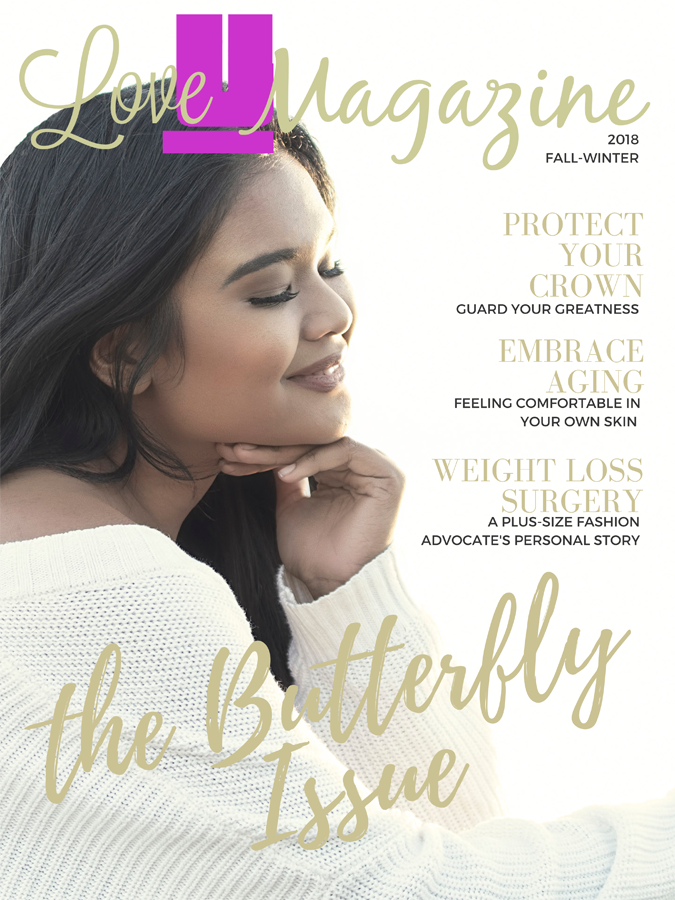 Cover Model: Christina Laxamana
Inside Cover Model (s): Christina Laxamana & Racheal Tayag
Photography by: Marcus Harris
Title: The Butterfly Issue, Fall-Winter 2018
Published: December 1, 2018
It's our 3rd Annual Butterfly Issue! Each year, we use this issue to celebrate growth, change, and transition. This year, we talk about aging -- turning the big 3-0 and embracing your body as you grow older. We look at a body-positive advocate's surgery journey and what role her changing body plays on her health. We also have a great Q&A with Fashion Designer Anisha Ramakrishna and we take a look at Fall Fashions that transition perfectly to Winter, AND MORE!
The full issue is available for download via our Love U Magazine Back Issues Page.