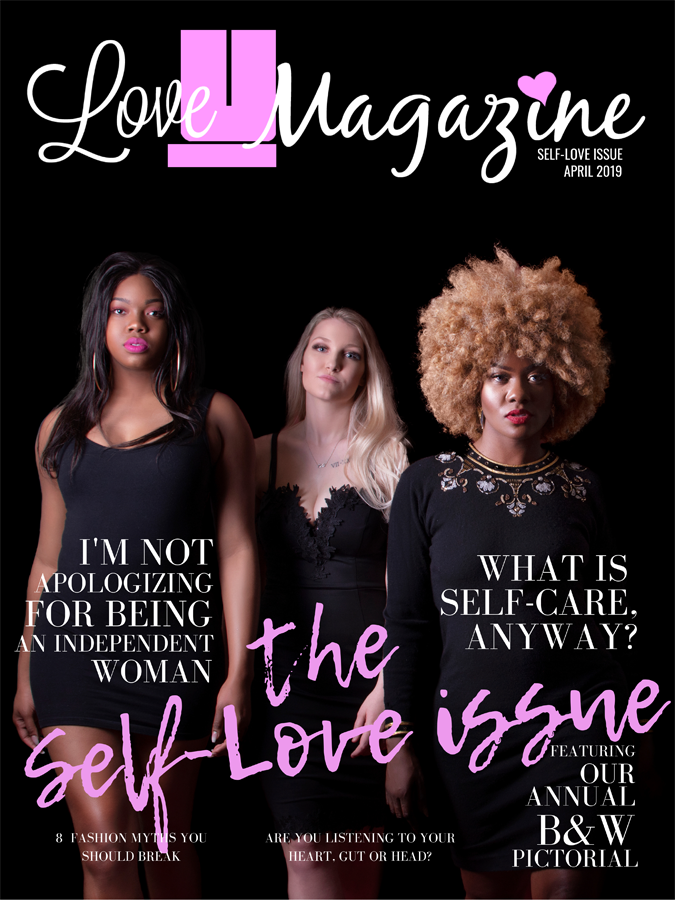 Cover Model: Jacqueline Francis, Laura Mae, Fanny Hickman
Photography by: Marcus Harris
Title: The Self-Love Issue, Spring 2019
Published: April 15, 2019
With this issue, we are breaking the mold by combining the rawness of our classic black & white pictorial with articles that champion self-care, self-love, and personal improvement. Welcome to our first-ever Self-Love Issue!
The full issue is available for download via our Love U Magazine Back Issues Page.