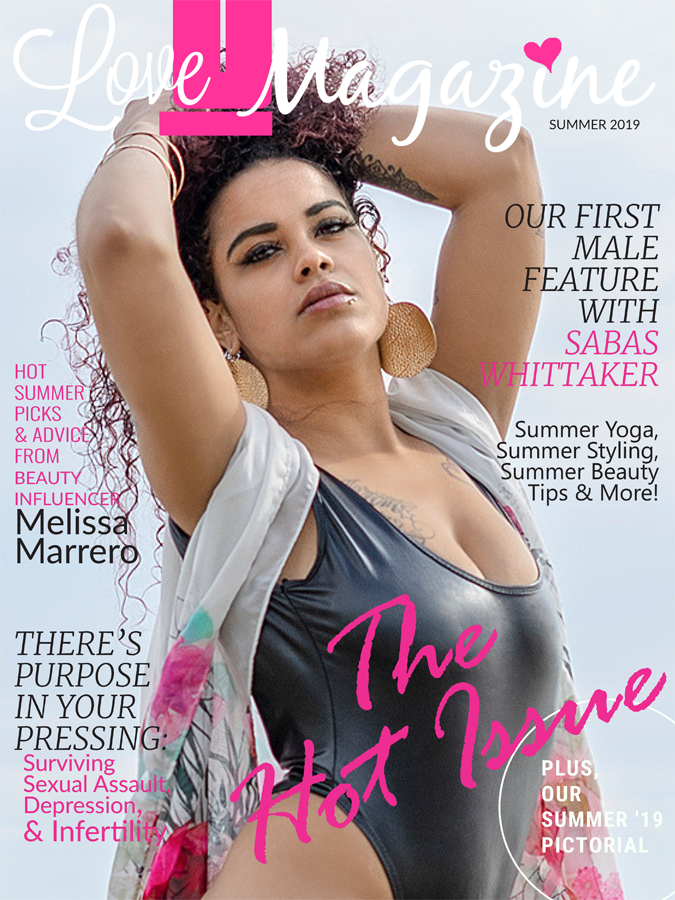 Cover Model: Torii Williams  
Photography by: Marcus Harris
Title: The Hot Issue, Summer 2019
Published: August 1, 2019
In this issue, you will find our very first male feature ever. We had the pleasure of talking with Sabas Whittaker about his love for fashion and the inner drive that has allowed him to explode over the past year. We also caught up with another influencer extraordinaire, Melissa Marrero (aka GlambyMeli). She is giving us some great tips and picks for the season. Rounding out our interviews for this issue, we spoke to La-Anna Douglas (founder of Hope Still Stands, LLC). La-Anna opened up about surviving sexual abuse, dealing with depression, and infertility.
The full issue is available for download via our Love U Magazine Back Issues Page.