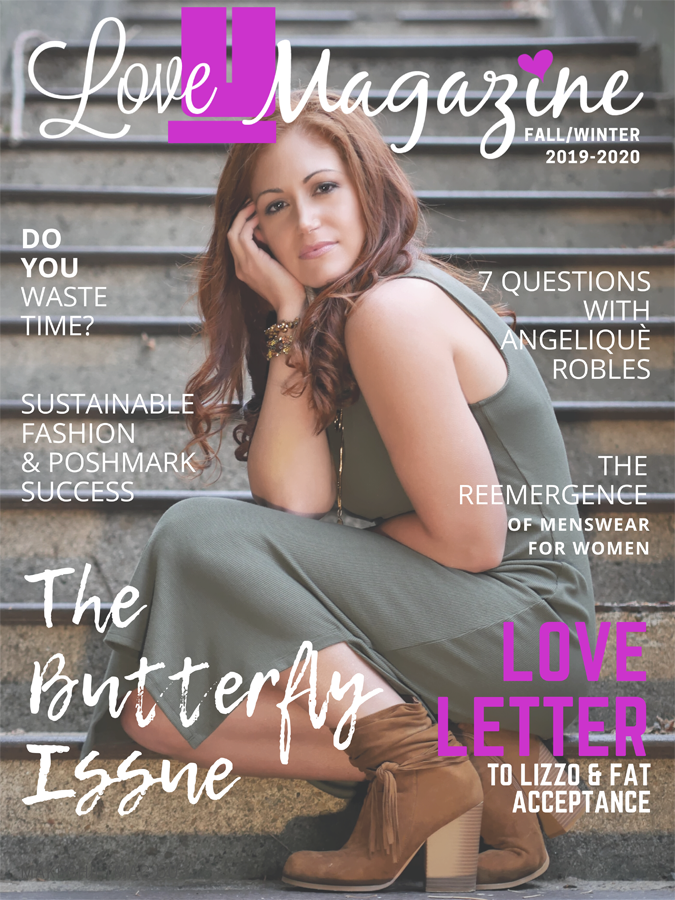 Cover Model: Mandy Gutierrez  
Photography by: Chris Beasley
Title: The Butterfly Issue, Fall/ Winter 2019-2020
Published: November 23, 2019
In this issue, we interviewed two very distinctive movers and shakers, one we have watched bloom into a noticeable activist and podcaster, and the other is a stylist who is on the rise and is coming into her own. We take a closer look at the state of body positivity and fat acceptance. We also discuss how the world of fashion continues to evolve through platforms that embrace sustainable fashion and by crossing traditional gender boundaries in style and design. Rounding out the issue, we celebrate all of the beautiful body-positive women featured in our issue-long pictorial.
The full issue is available on our Love U Magazine Back Issues Page.