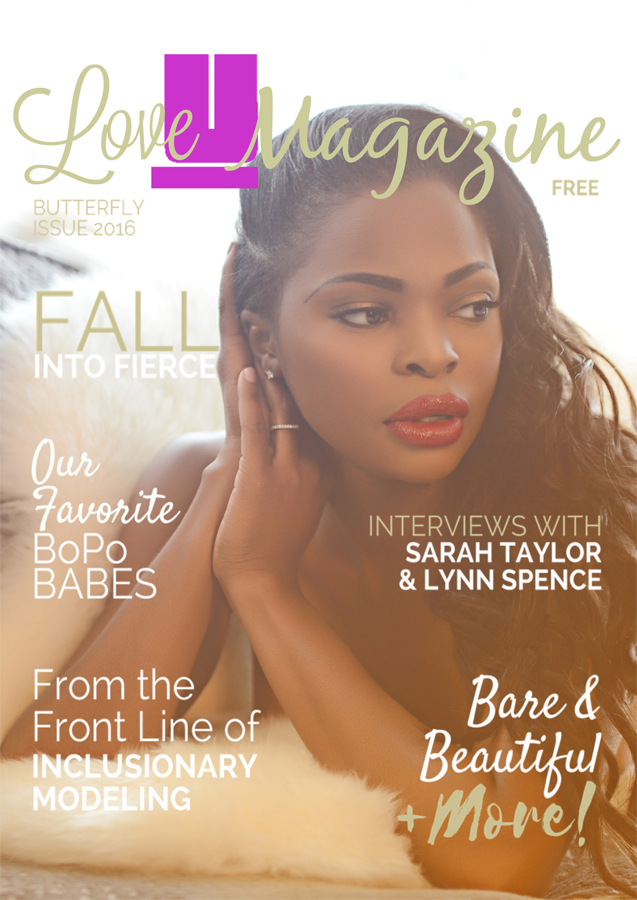 Cover Model: O (Courtesy of Prowess Modeling Agency)
Photography by: Phelan Marc
Issue Title: Love U Magazine | The Butterfly Issue, Fall 2016
Published on September 5, 2016
This issue is all about change! As Summer will soon turn into Autumn, we have themed this issue around personal growth and life transitions. Our feature article looks inside Prowess Modeling Agency, an inclusive and inspiring agency whose models have transitioned from military life to walking the runway. We talk to Sarah Taylor and Lynn Spence about their personal journeys and the growth within the modeling industry. We've also got BoPo Babes, Fall Fashion, Beauty Tips, and more! This issue is jam-packed, and we hope you enjoy it!
The full issue is available for download via our Love U Magazine Back Issues Page.