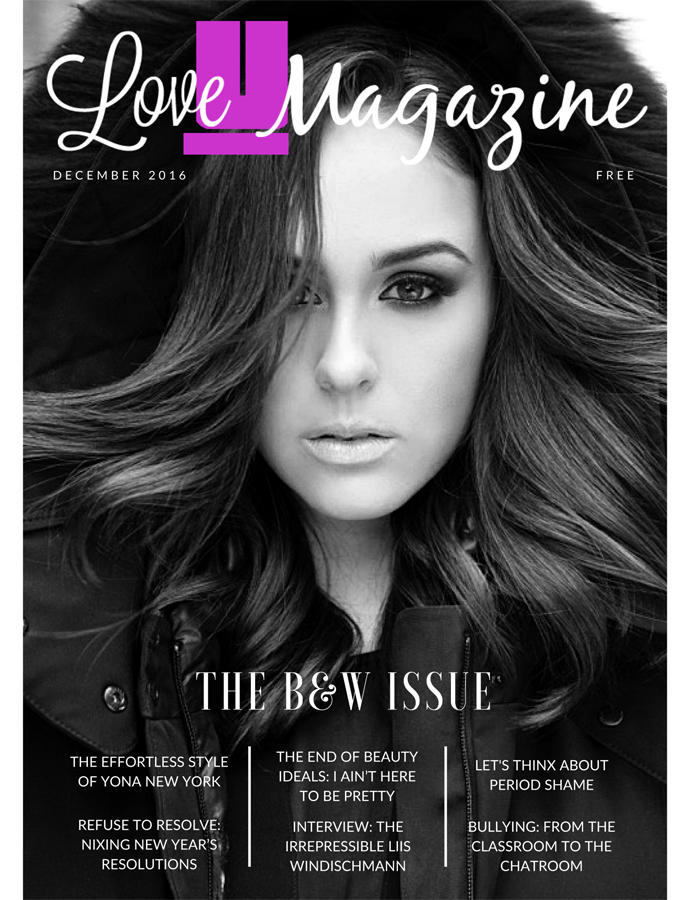 Cover Model: Alexandra Wolf
Photography by: Enrique Vega
Title: Love U Magazine Cover | The B&W Issue, Winter 2016
Published on December 16, 2016
Welcome to the B&W Issue. In this issue, we feature a stunning B&W pictorial entitled, "Beautiful in Black & White." We tackle important issues like period shaming, cyberbullying, and beauty ideals. Our cover stories feature the very talented Yona Love of Yona New York and we also have an inspiring interview with Liis Windischmann.
The full issue is available for download via our Love U Magazine Back Issues Page.