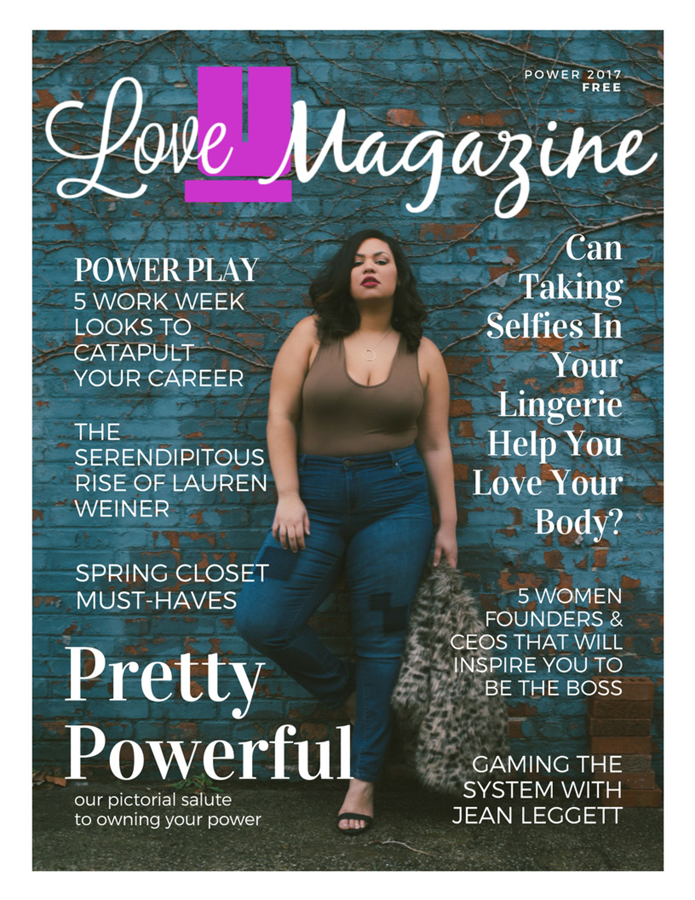 Cover Model: Tatiana Lewis
Photography by: Bruna Lacerda
Title: Love U Magazine Cover | The Power Issue, Spring 2017
Published: April 8, 2017
The Power Issue, centers around powerful and inspiring women in business and in life. Get inspired by our interviews with Entrepreneur, Lauren Weiner, and Game Developer & Women in Tech Advocate, Jean Leggett. At Love U Magazine, we always aim to empower, but this issue takes an extra special look at women who are thriving in their industries, and we hope that it encourages you to do the same!
The full issue is available for download via our Love U Magazine Back Issues Page.