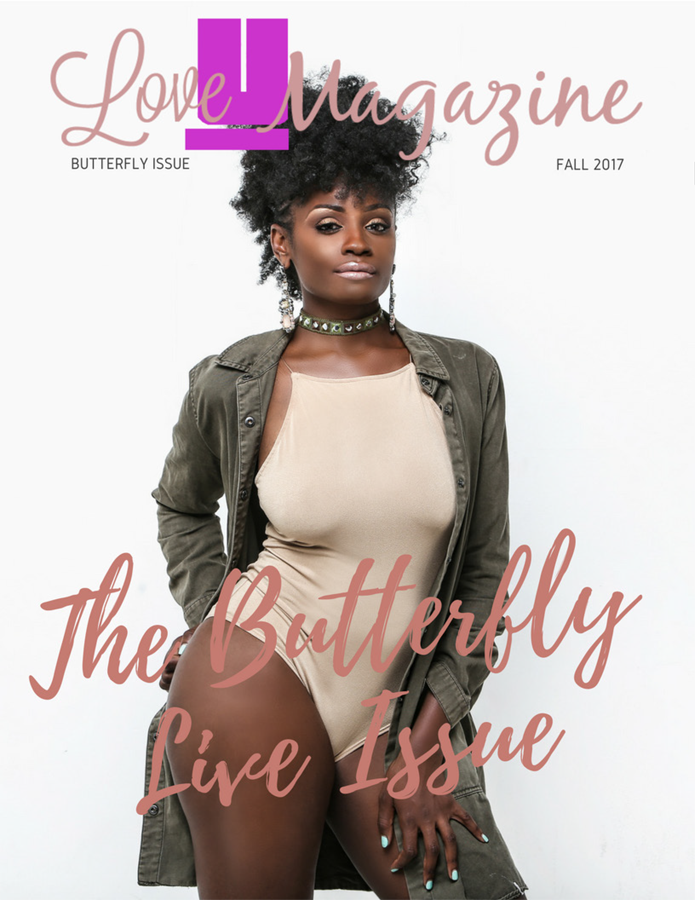 Cover Model: Ebony Jordan
Photography by: JD Starling
Title: The Butterfly Issue, Fall 2017
Published: September 28, 2017
Welcome to the Butterfly Issue! Enjoy as we cover events that promote size diversity, like the Toronto Plus Size Fashion Show & Sexy Plus Clothing's 'Sea My Curves' Cruise. We'll also question what 'normal is' with articles on self-love, societal beauty ideals & dating in a culture full of traditional body standards.
The full issue is available for download via our Love U Magazine Back Issues Page.