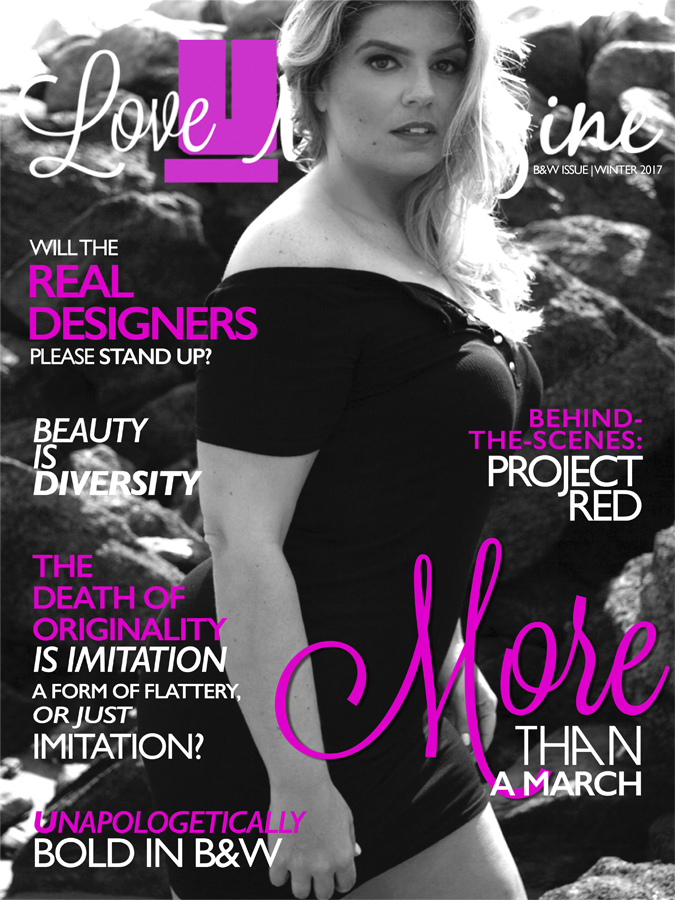 Cover Model: Kristin Gallina
Photography by: Nikki Gomez
Title: The B&W Issue, Winter 2017
Published: December 21, 2017
In our Annual B&W Issue, we feature beautiful B&W photography and explore thought-provoking topics. Think of it as our 'think-piece' issue. This winter, we're looking at fashion diversity, finding out what happens when fashion gets political, examining the ever-growing culture that glorifies sexual misconduct, and more! We've also got great interviews with model Jodi Pollack, and the founder of Optifit Bra, Sue McDonald. We hope you take a moment to read through the issue and feel inspired. Enjoy!
The full issue is available for download via our Love U Magazine Back Issues Page.