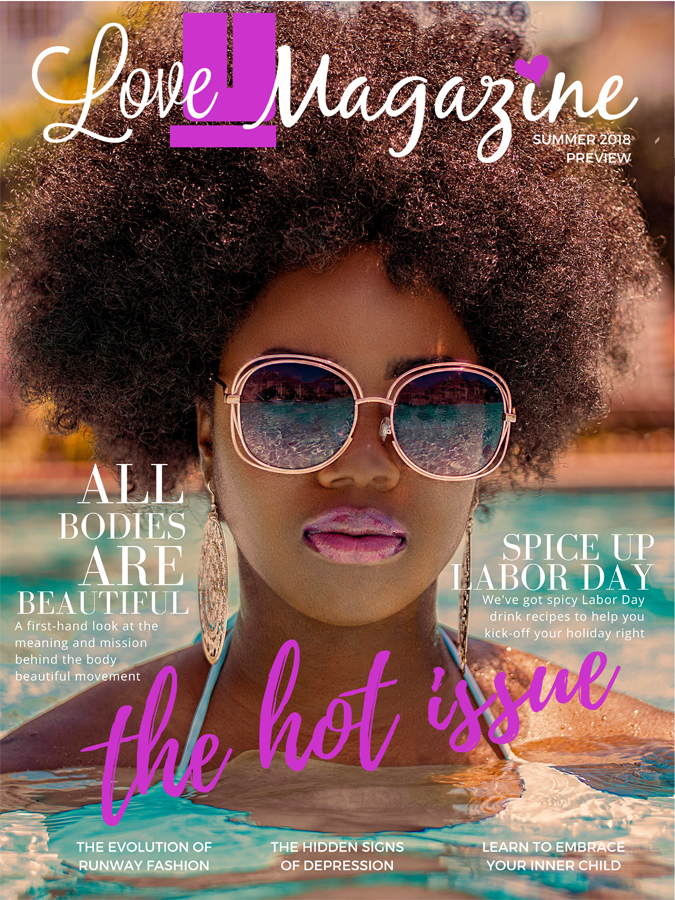 Cover Model: Jacqueline Francis
Photography by: Marcus Harris
Title: The Hot Issue, Summer 2018
Published: August 25, 2018
In this issue, we are taking a closer look at Natasha Toffa's Body Beautiful Movement and the motivation behind the mission. We'll also look at hot topics like the ever-growing evolution of runway fashion, the hidden signs of depression, dating myths, AND MORE!
The full issue is available for download via our Love U Magazine Back Issues Page.