The fashion industry has traditionally been known for promoting unrealistic beauty standards and limiting the representation of diverse body types. Historically, plus-size clothing options were often limited to ill-fitting, unflattering, and uninspired pieces that left curvy women feeling ignored and frustrated. However, in recent years, a growing number of brands have been stepping up to the challenge of offering size-inclusive fashion options that celebrate and empower women of all shapes and sizes.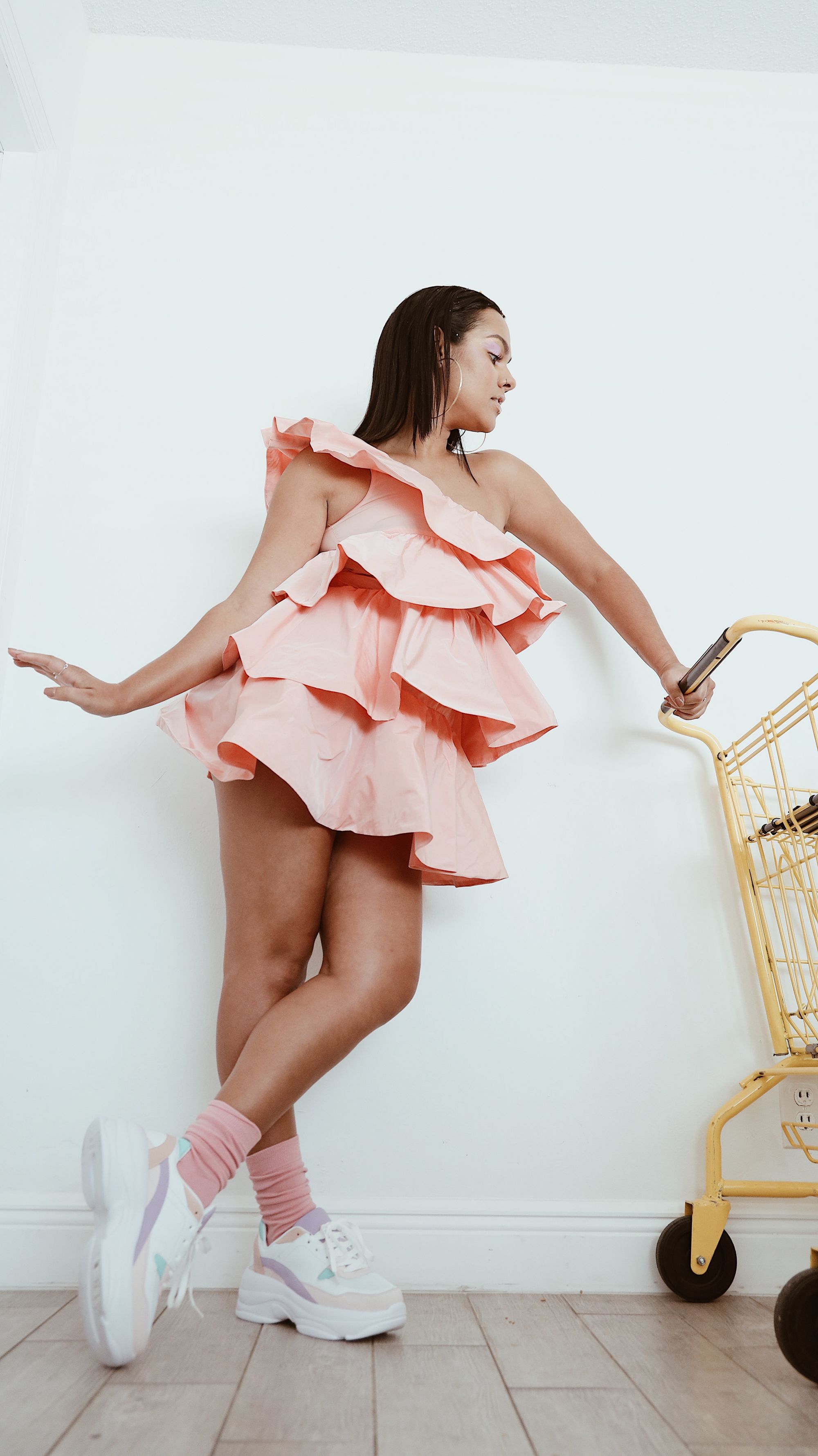 These brands recognize that fashion should be for everyone, regardless of size or shape, and are committed to offering clothing that flatters and enhances a diverse range of body types. From casual everyday wear to high-end designer pieces, these brands are breaking down barriers and leading the way in making fashion more accessible, inclusive, and empowering. By embracing size inclusivity and diversity, these brands are changing the fashion industry for the better and helping shift societal attitudes toward body positivity and acceptance.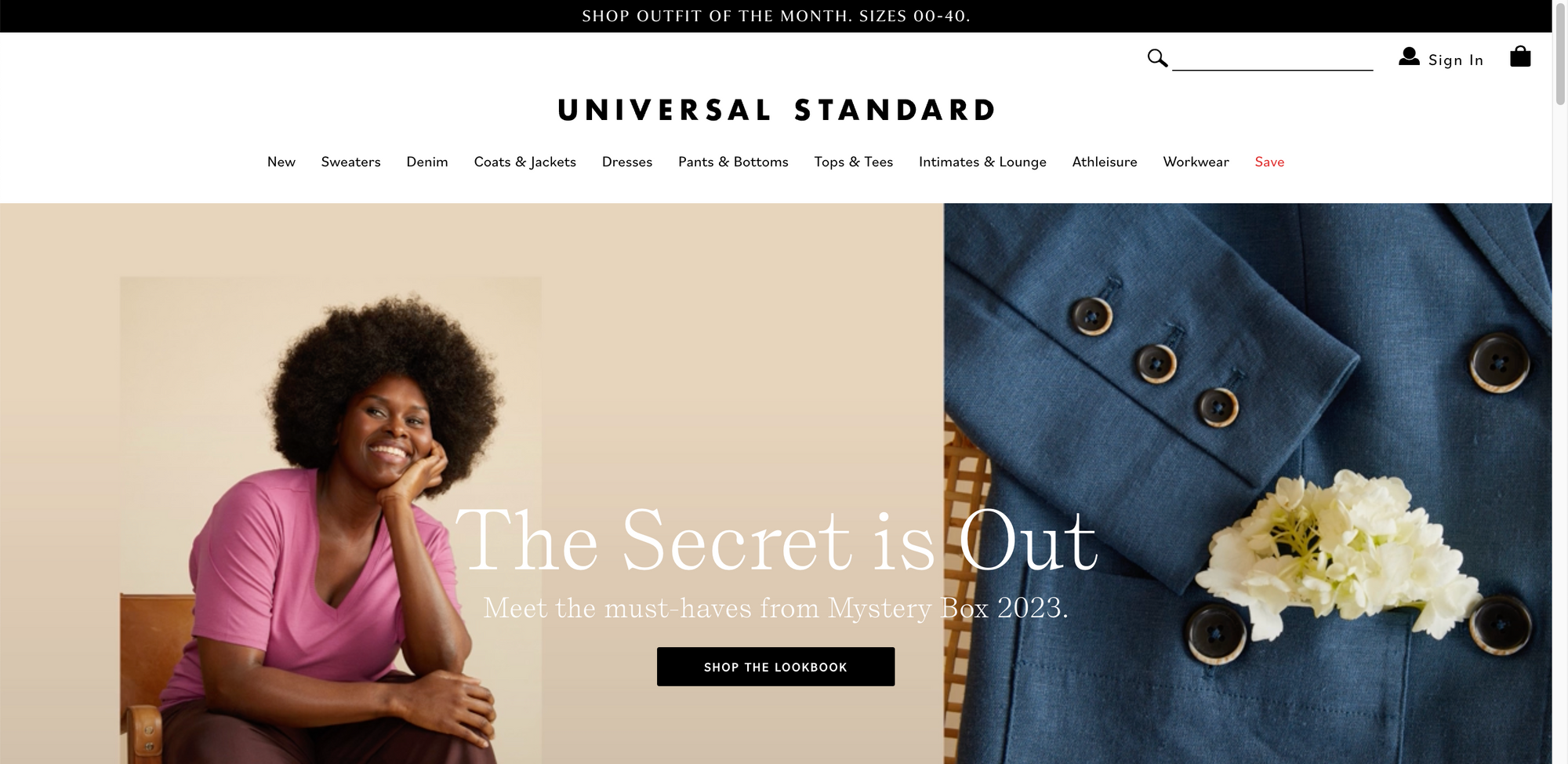 Universal Standard is one of the most well-known and respected plus-size fashion brands on the market today. The brand offers sizes from 00 to 40 and is known for its minimalist, high-quality pieces that are perfect for building a versatile wardrobe. Whether you're looking for a tailored blazer or a cozy sweater, Universal Standard's pieces are designed to last and be worn year after year.
What sets Universal Standard apart is its true commitment to size inclusivity. The brand offers its entire collection in every size, which means that every woman can find pieces that fit her perfectly.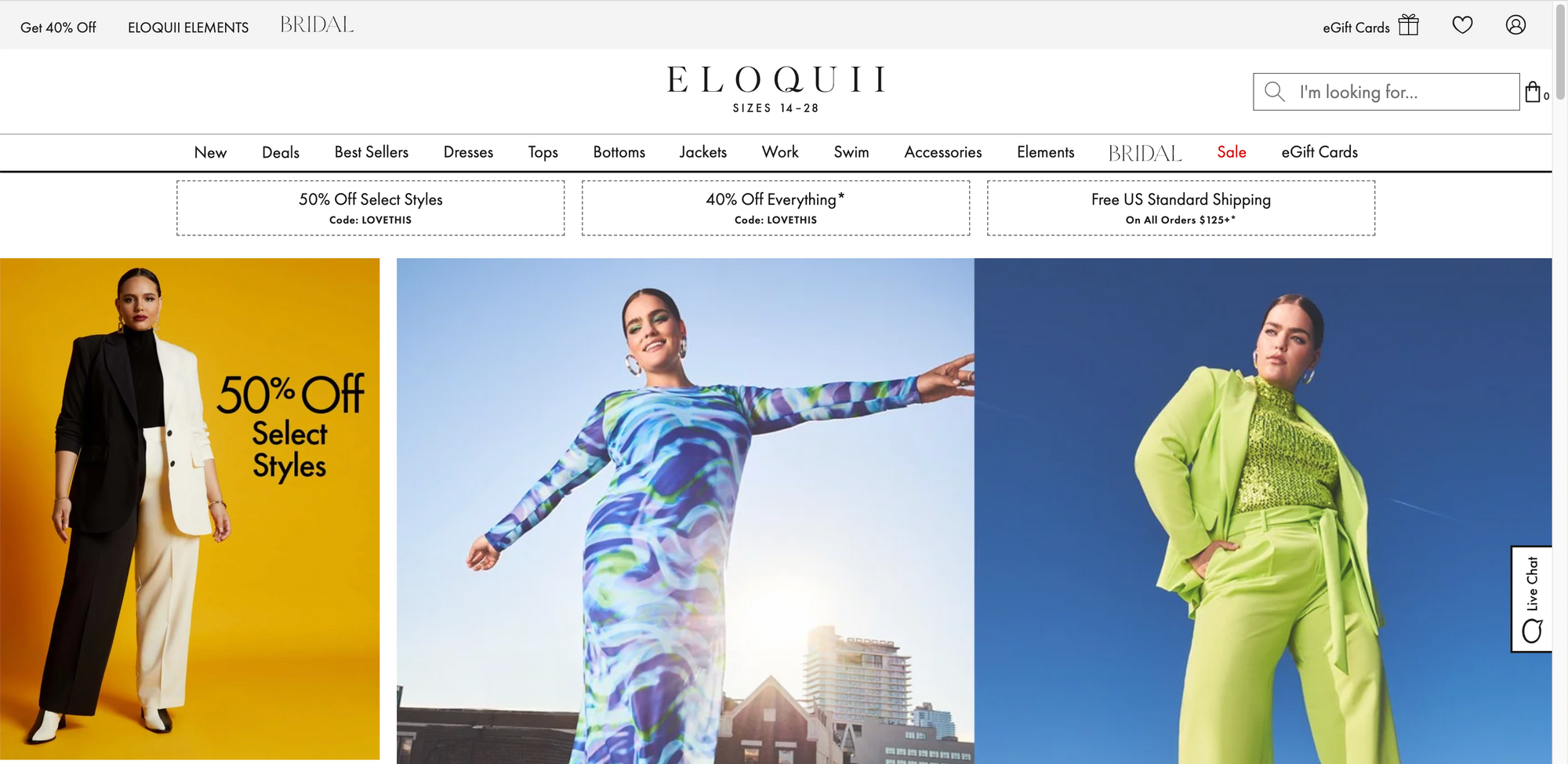 Eloquii is another standout brand in the world of plus-size fashion. The brand offers sizes 14-28 and is known for its trendy and stylish pieces that are perfect for special occasions or a night out on the town. Whether you're looking for a statement dress or a pair of statement earrings, Eloquii has you covered.
Eloquii's focus on fit and quality is evident in every piece. The brand uses high-quality fabrics and pays close attention to detail, ensuring that every item is stylish and comfortable. And with new collections launching regularly, there's always something fresh and exciting to discover.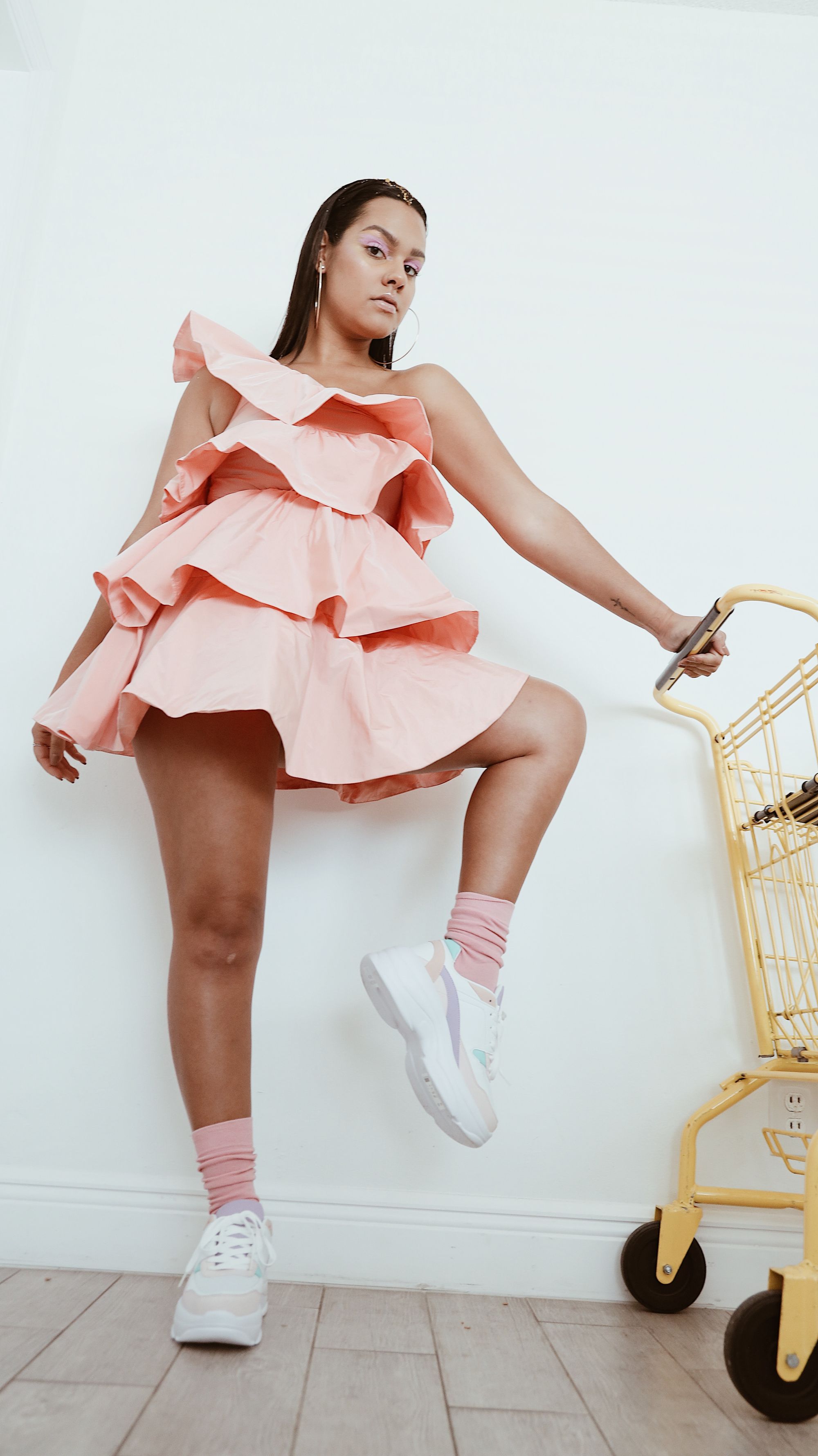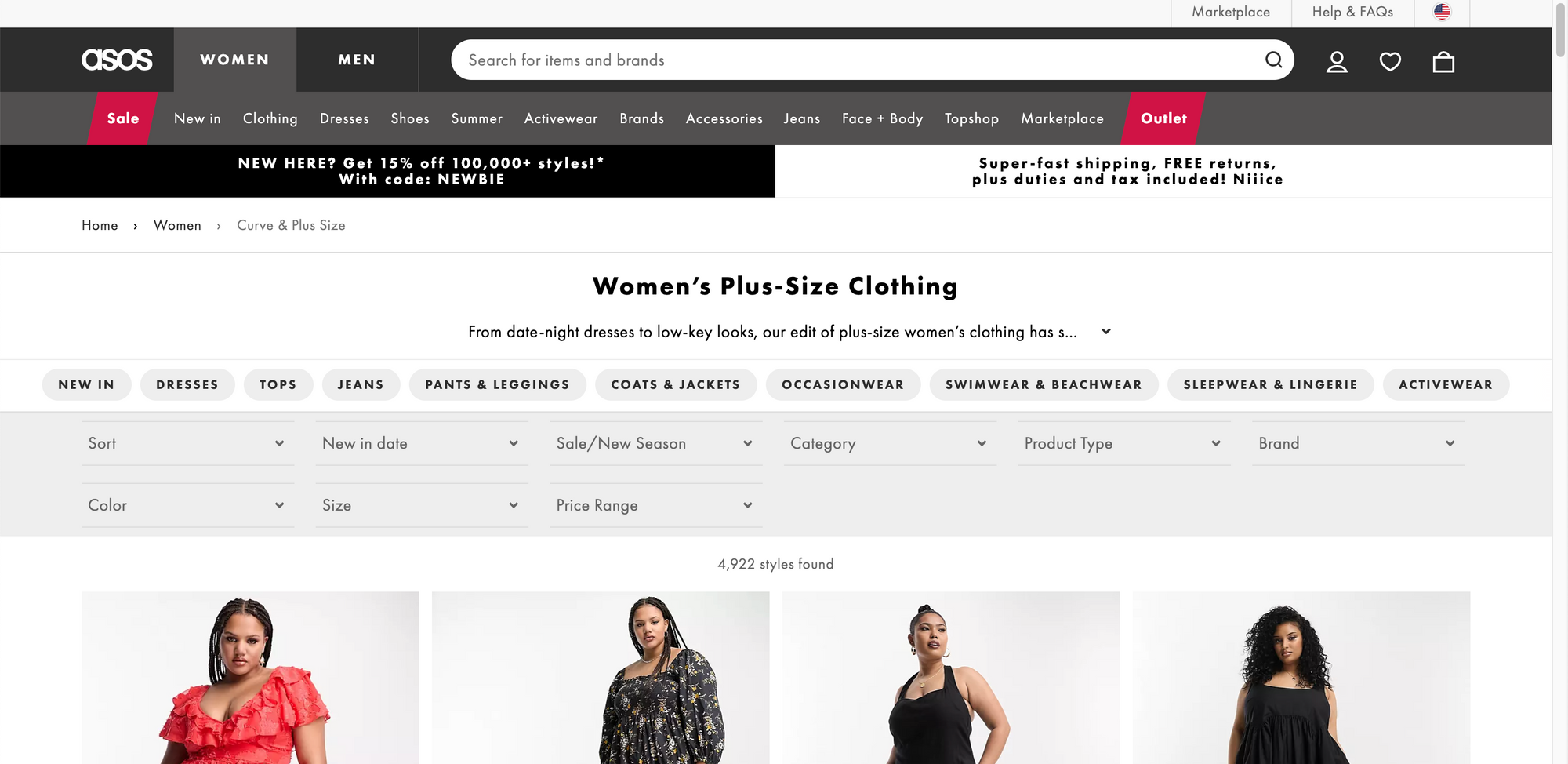 ASOS Curve is the plus-size offering from online retailer ASOS, and it's quickly become a favorite among curvy fashionistas. The brand offers sizes 16-30 and has a wide range of styles, from casual basics to high-end designer pieces (the original ASOS brand typically carries sizes 0-14).
What makes ASOS Curve stand out is its ability to offering the same styles in plus sizes as it does in its straight-size range. That means you can shop the latest trends, from animal prints to statement accessories, without compromising style or fit.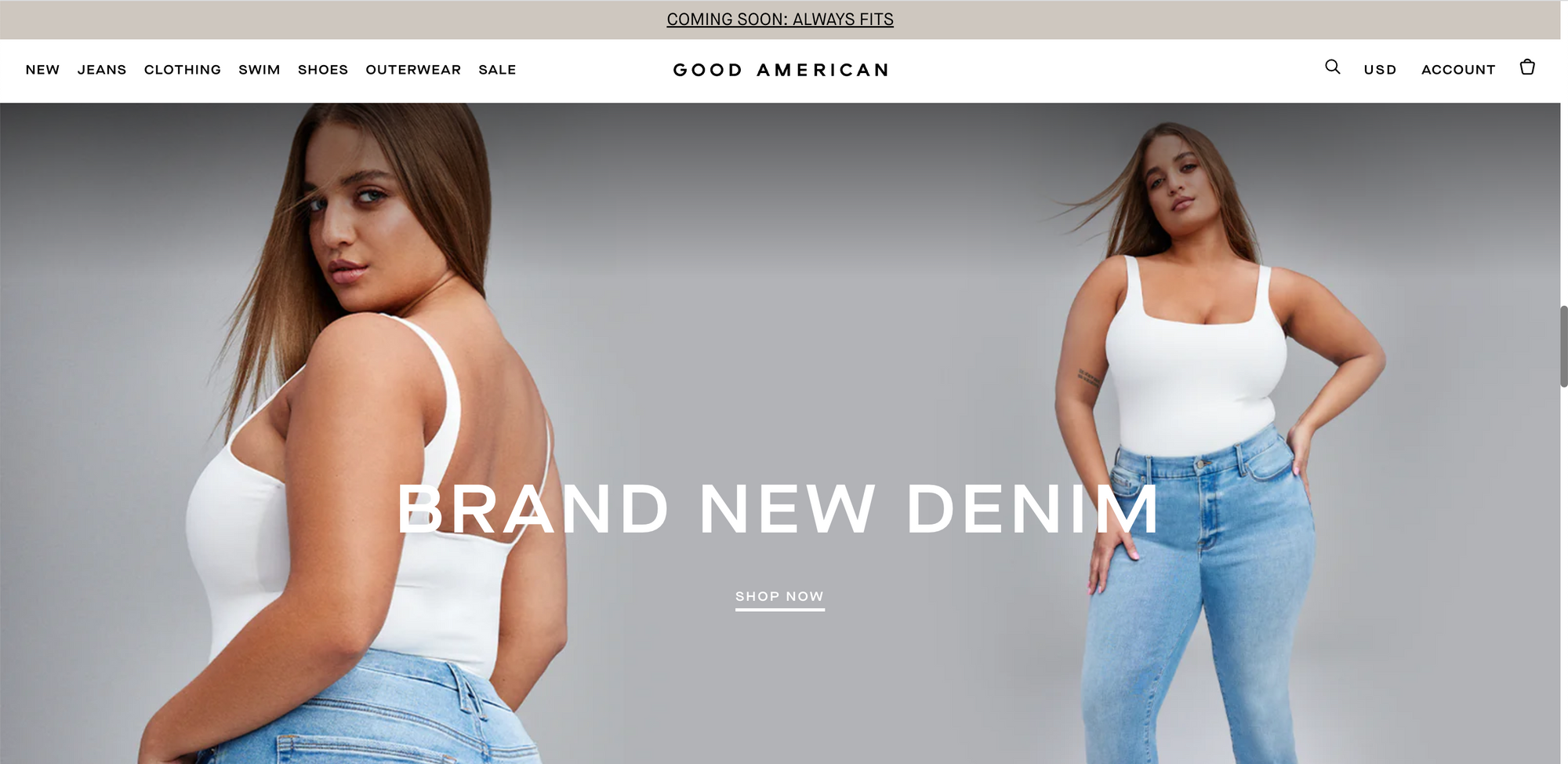 Good American is a size-inclusive denim brand founded by Khloé Kardashian and Emma Grede. The brand offers sizes 00-24 and is known for its high-quality, comfortable denim designed to fit and flatter every body type.
What sets Good American apart is its commitment to diversity and inclusivity. The brand's models represent a wide range of sizes and body types, and its campaigns celebrate the beauty of all women. Plus, the brand offers a range of styles, from classic skinny jeans to on-trend flares, making it easy to find your perfect pair of stylish jeans.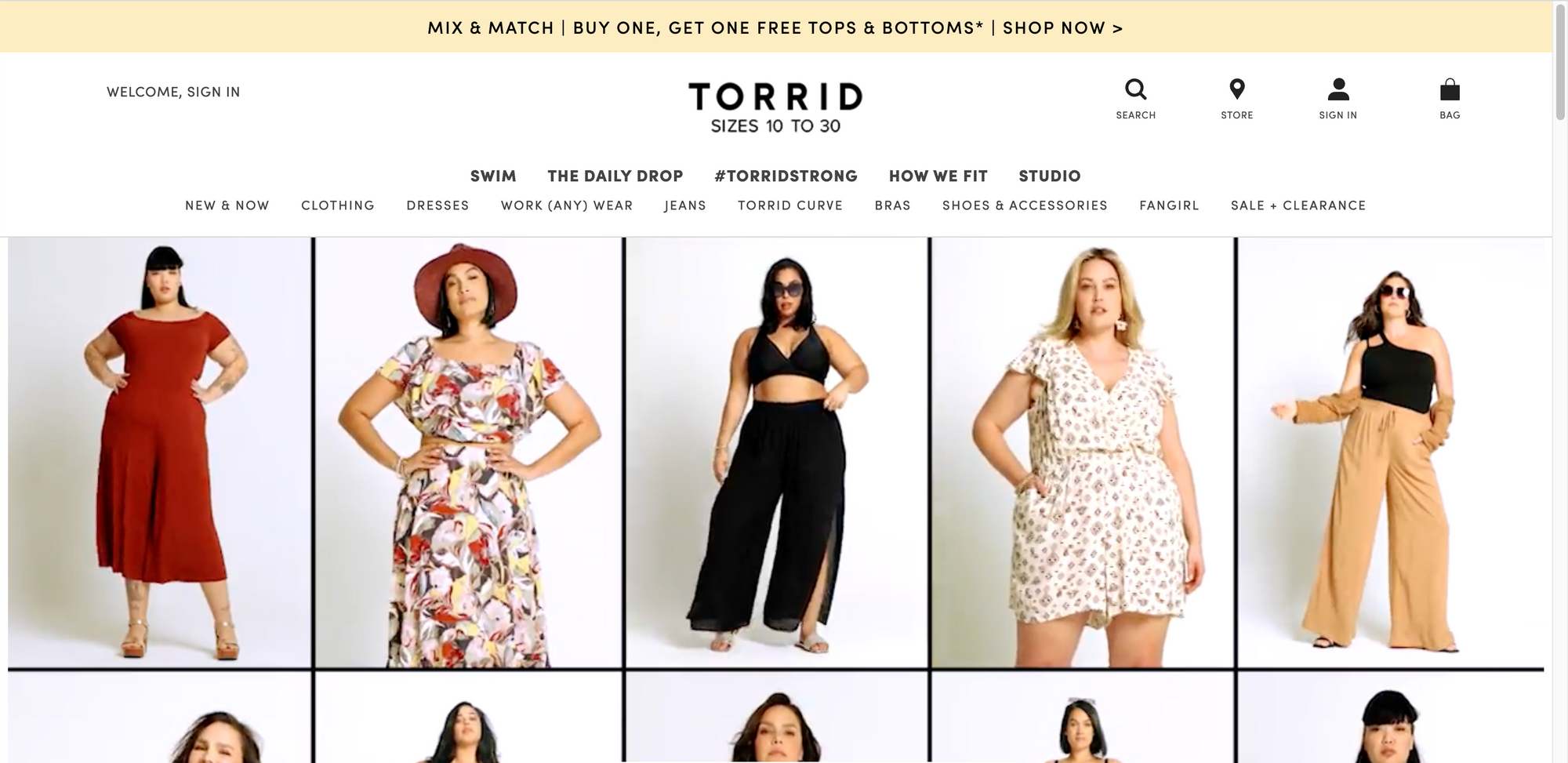 Torrid is a popular plus-size fashion brand that offers a wide range of clothing options for sizes 10-30. The brand's clothing is known for being trendy, comfortable, and flattering, with a focus on celebrating women's curves. Torrid has something for every occasion and personal style, from casual basics to statement pieces.
What sets Torrid apart is its messaging is all about empowering women to feel confident and beautiful, no matter their size. Plus, Torrid offers a range of accessories, including shoes, jewelry, and bags, to complete any look. With its stylish and inclusive offerings, Torrid is a must-try for any curvy fashionista looking for trendy and comfortable clothing options.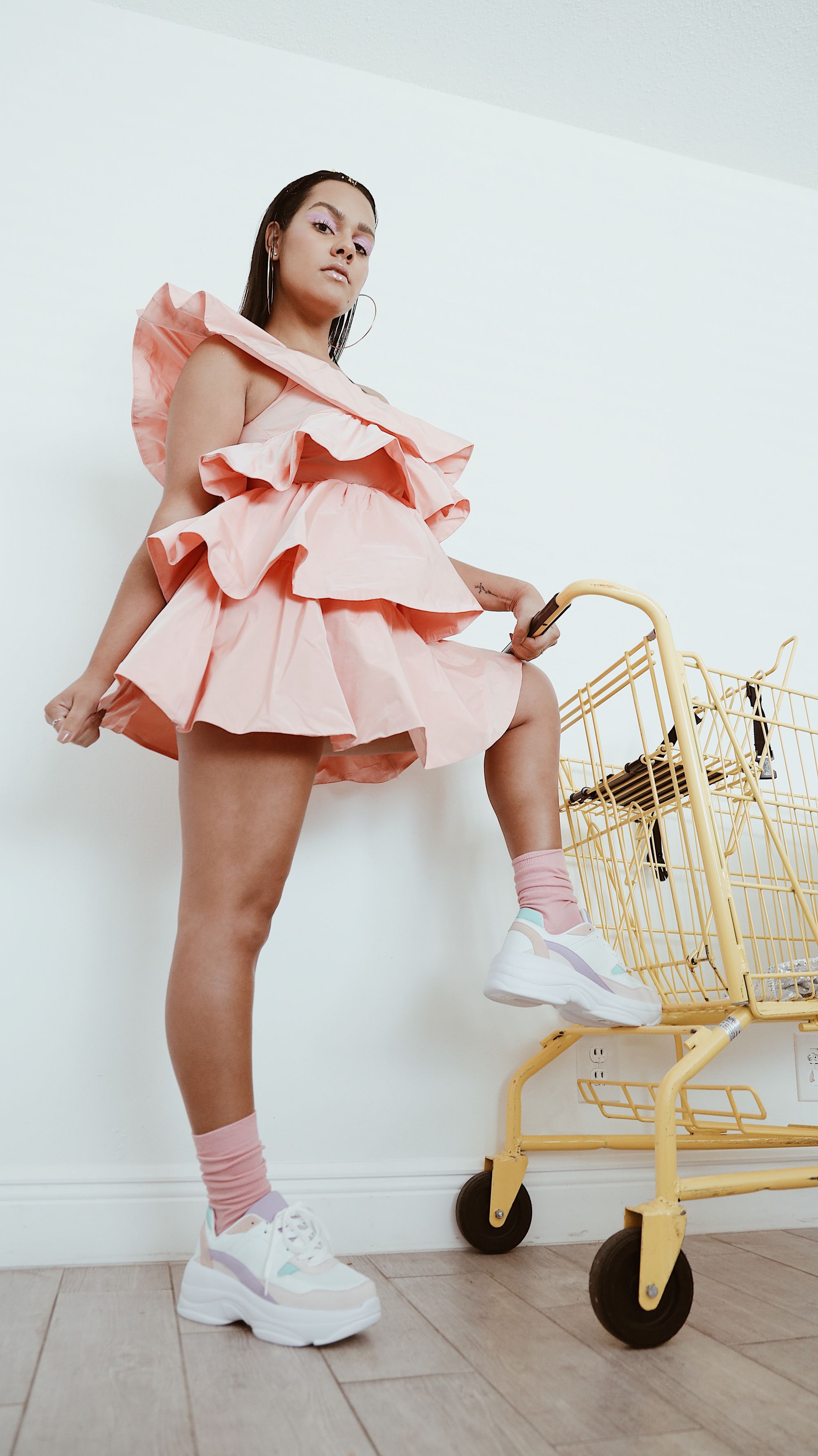 As the fashion industry continues to shift towards size inclusivity, more and more brands are stepping up to the challenge of offering stylish and flattering clothing options for women of all sizes. Gone are the days when plus-size fashion meant a limited selection of basic, uninspired clothing options. Today, curvy women have a plethora of choices when it comes to finding the perfect outfit for any occasion.
From classic wardrobe staples like blazers, jeans, and basic tees to trendy statement pieces like animal prints, bold colors, and fun accessories, plus-size fashion has truly come into its own. And with brands like Universal Standard, Eloquii, Torrid, ASOS Curve, and Good American leading the charge, it's never been easier to find fashion-forward, high-quality clothing that fits your body and your personal style.
So whether you're looking for a casual weekend outfit or a show-stopping look for a special event, a size-inclusive fashion brand can help you look and feel your best. With their focus on size diversity, these brands are helping to redefine what it means to be fashionable in any size. So indulge in some retail therapy and explore the world of plus-size fashion – you won't be disappointed!