Hiya loves, last week I told you that I was going to bring you exclusives directly from Bravo TV newcomer Avni Parekh from Family Karma season 3. And, we never disappoint!
As you know, episode 1 premiered on Sunday, November 6th at 9 p.m. on Bravo TV. From what we saw on Instagram, it looks like some of the cast celebrated in New York and the others in Miami.
We couldn't be more thrilled that they were together like one big happy family.
Then, the day after that — November 7th — was Avni's birthday! We learned, she just turned 38. Speaking of facts, she looks absolutely gorgeous and doesn't look a day older than 25. Plus, that dress and headband are simply gorgeous. We're completely obsessed!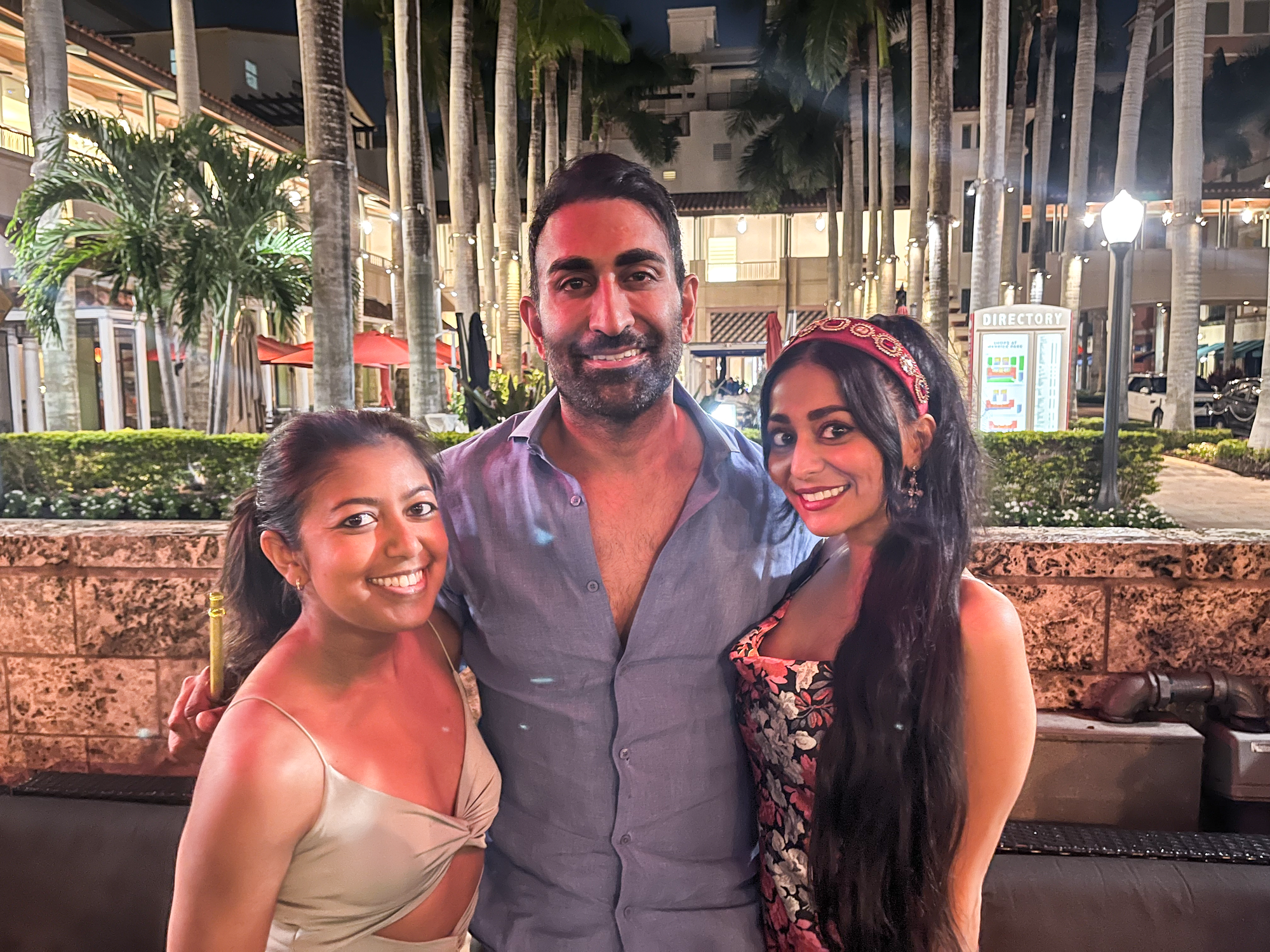 Avni and her friends celebrated her birthday at Sawa Restaurant & Lounge, an upscale Japanese and Mediterranean restaurant. With live entertainment, a beautiful setting,  delicious food, and drinks; plus a hookah in tow — it looks like Avni's intimate birthday dinner was both elegant and fun.
Even better, we found out that Marlena Wesh, from Clayton Echard's season of The Bachelor, and Shital Patel, from Indian Matchmaking season 2, were also in attendance.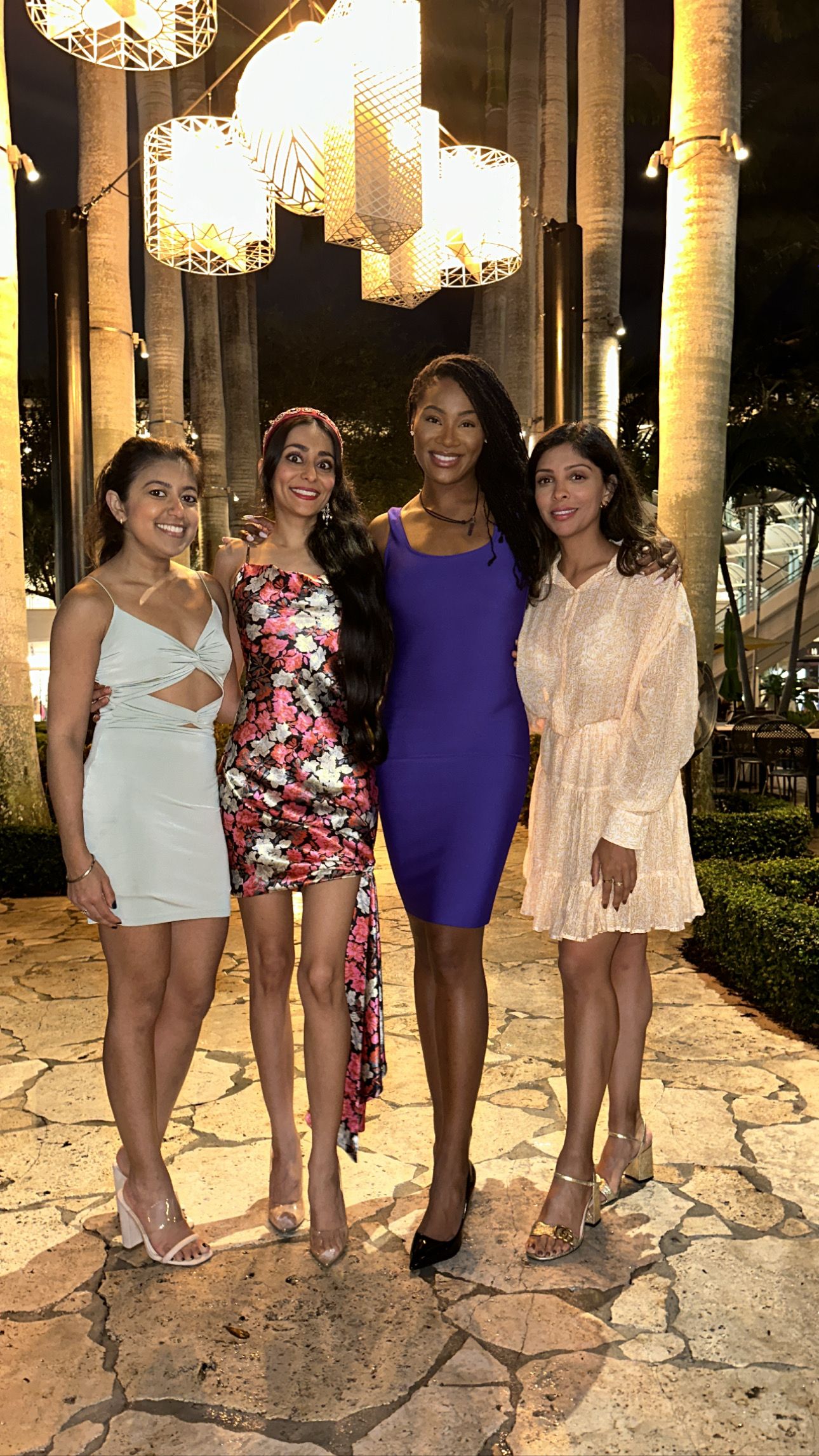 My loves, this reality TV crossover is what dreams are made of. And, we were happy to get up close and personal for our readers.
We spotted Avni's fearless gal-pal Richa. On episode 1, Family Karma fans got to see an intimate look inside Richa and Vishal's luxurious, multiple-day Indian wedding. Richa is just as bold, beautiful, and adventurous as shown on her show.
Then, there's stunning Marlena, who, by the way, is an Olympian! We were hoping to see Marlena on Bachelor in Paradise, but we didn't. Regardless, she's going places and definitely gets our rose.
And, looking ever so vibrant is Shital. Netflix viewers got to see her with Sima Aunty on Indian Matchmaking. From the photos uploaded to Instagram, it definitely looks like Shital is living in Miami with her doctor beau from the show.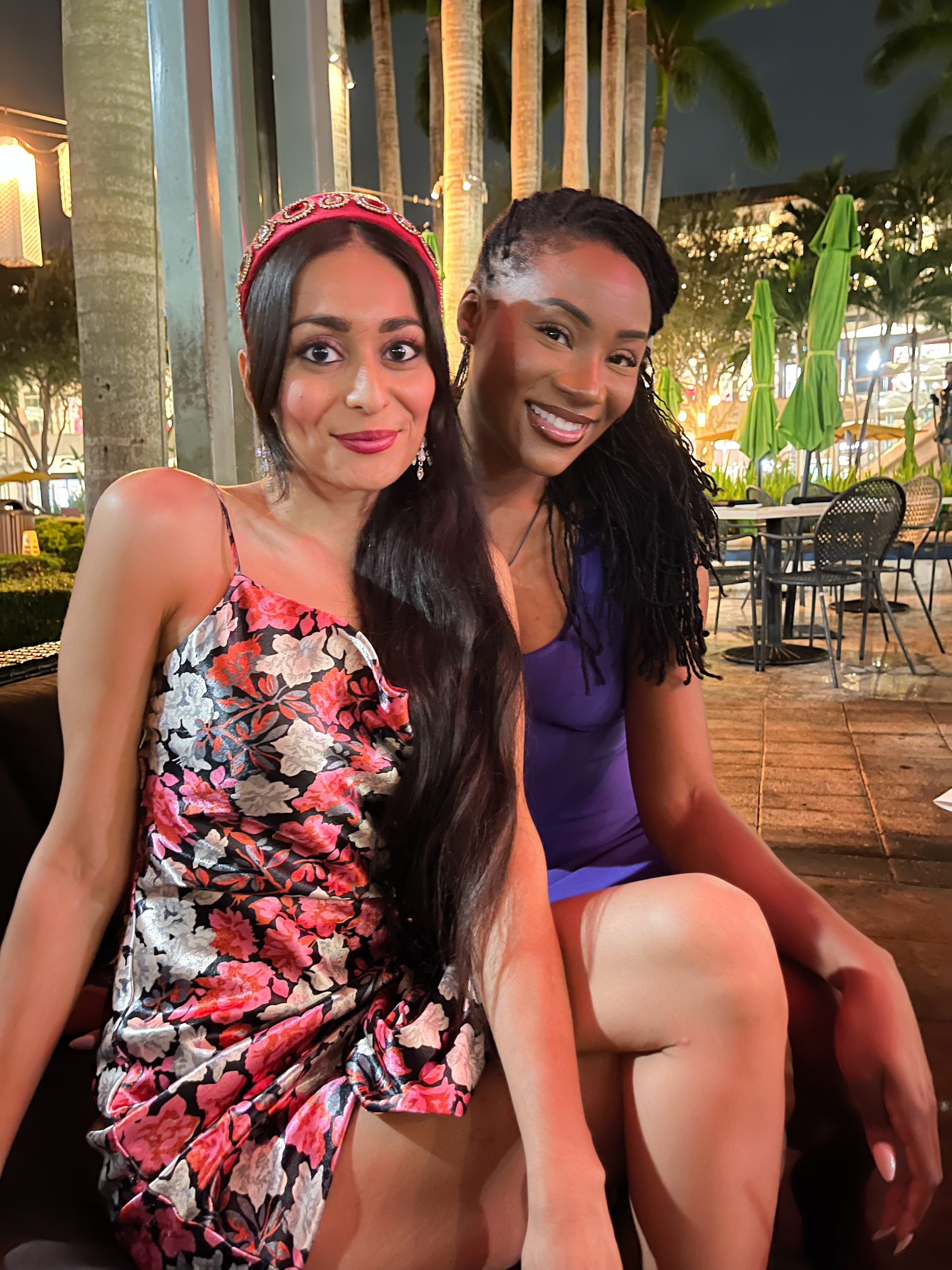 ---
Family Karma Season 3 Premiere Recap
Love U Magazine spoke directly with Avni to get the 4-1-1 about episode 1! Take my word for it, we had lots of questions.
However, since she's always on the go, we only had time to ask one pertinent question.
To that point, a topic of chatter on Twitter was Brian getting curved. Therefore, we asked, 'What were you thinking when Brian Benni tried to slide in for a kiss?'
Avni said: "I'm the type of person who speaks my mind. So, when I told Brian, 'you are not about to kiss me,' I was literally thinking that in my head. But, more importantly, I thought it spoke volumes to the incredible man Brian is when he respected my wishes to not kiss at that moment. Especially since we had just met a few hours before."
And there you have it my loves, the tea on Family Karma episode 1 straight from Avni's mouth!
Be sure to tune into Bravo TV every Sunday at 9 p.m. ET/CT to find out what unfolds between Avni and Brian, plus the rest of the cast!
At Love U Magazine, we pride ourselves in supporting women and women's issues, advocating for positive mental health, embracing fashion, and sharing intriguing articles about popular influencers and models of all shapes and sizes. We would love for you to join our tribe and follow us on Instagram @LoveUMagazine.
*BUT... If you are here for the Family Karma or reality tv news, that is okay too. Subscribe using the form above 👆 to get notified when we have more insider info to share.
---
Did you think we were done? We couldn't leave you without a few additional photos from Avni's birthday... Enjoy!