My loves, there was lots of talk on social media about Vishal Parvani and Richa Sadana's wedding! And, undoubtedly so.
As a matter of fact, if you watched episode 1 of Family Karma, then you saw Bravo's hit docuseries kick off with the pair's long-awaited nuptials.
To say the least, it was a multi-day, Indian-wedding extravaganza on the gorgeous beaches of Cancun, Mexico.
What's more, their wedding festivities were unlike anything America has witnessed on television.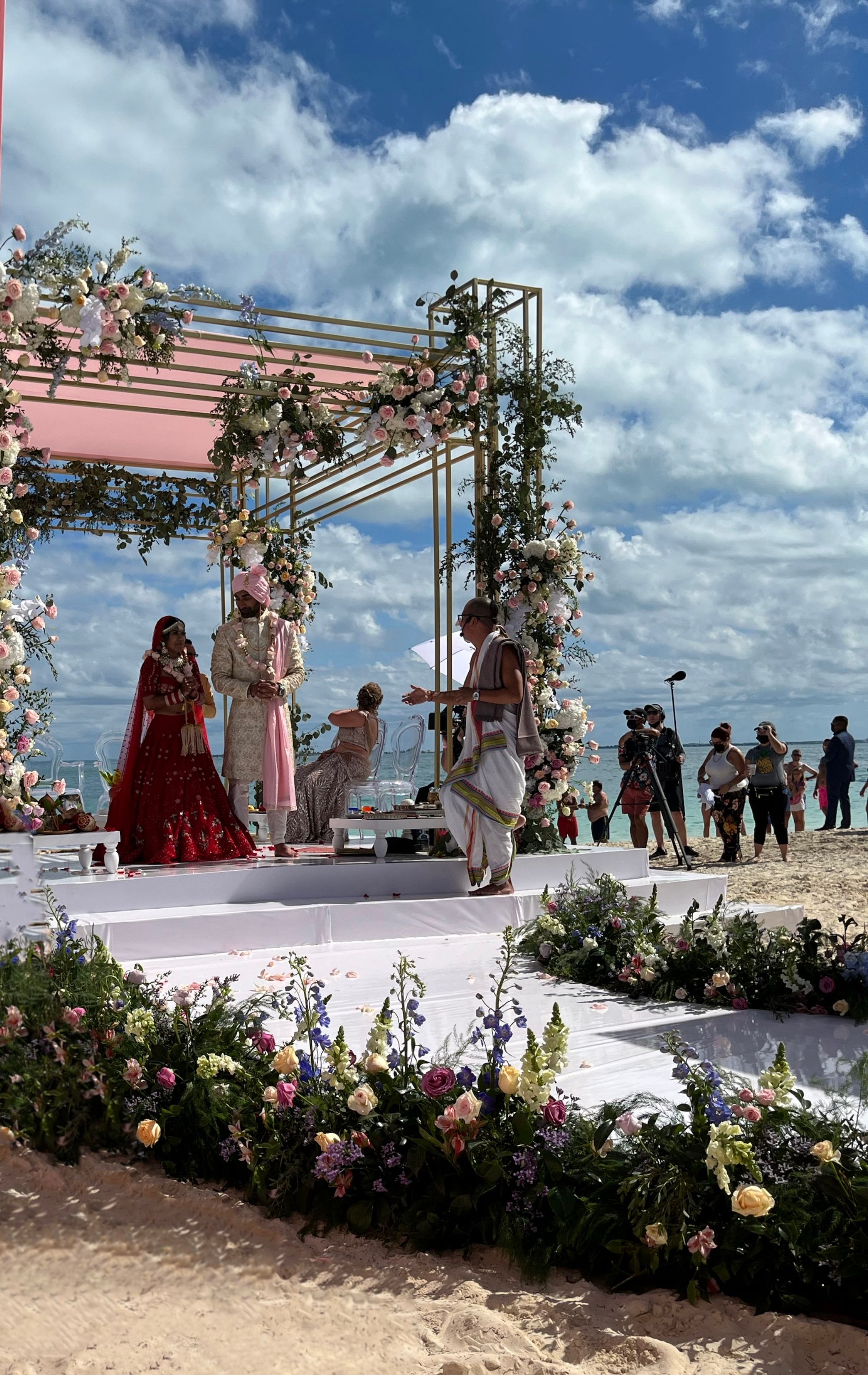 With that said, episode 2 takes us into their actual wedding day and wedding night!
And, guess what? Both events had the show's fans in hysterics… including Love U Magazine.
The Chai on the Lavish Wedding of Vishal Parvani and Richa Sadana

We caught up with Bravo TV Newcomer, Avni Parekh, for a quick chat on to get the insider's scoop on Family Karma season 3, episode 2.
This is how our brief, yet juicy, conversation went;
Love U Magazine: Cancun is a fabulous choice for a destination wedding, and by the looks of it, everyone was dressed to the nines. Tell us more about the incredible outfits.
Avni Parekh: At Indian weddings, guests are always decked out in their finest attire. So, in true Indian fashion, I did the same. The gorgeous haute couture dress that I was wearing was full of layers and layers of fabric, beading, and extra weight…just like Richa's 40-pound lehenga, but not nearly as heavy! It was an event you go all out for; in fact, several guests had their outfits made in India and sent to America, while others were showcasing garments made by Indian fashion designers. Everybody looked like Bollywood movie stars, especially the bride and groom.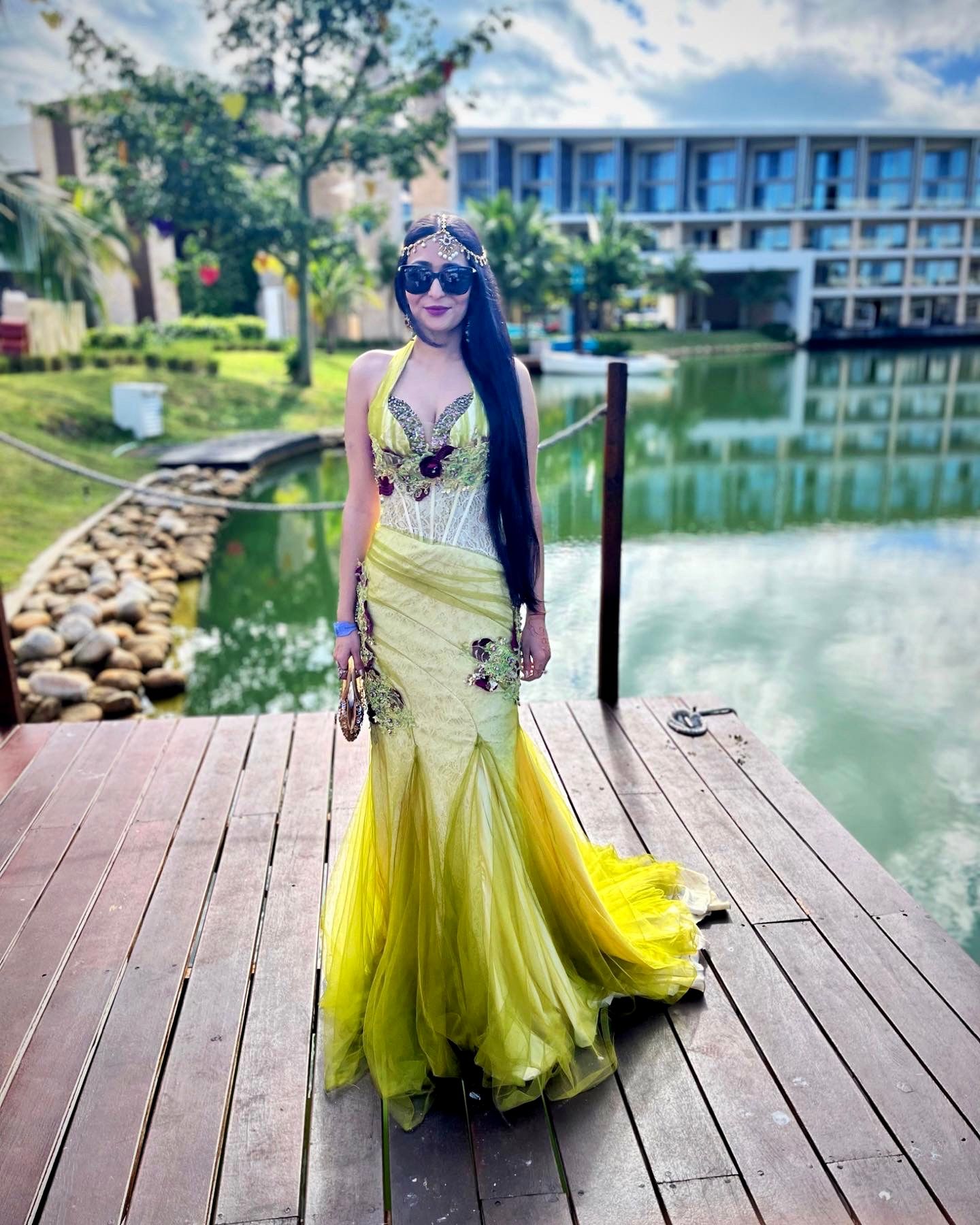 Love U Magazine: Did the guests begin to lose focus as depicted during the wedding?
Avni Parekh: In the beginning, I was completely focused on the couple and the ceremony itself so I wasn't really looking around at anyone. With that said, it was a long ceremony on the sun-filled beach of Cancun. During the last hour, I — like many other guests — got up for refreshments and to stand in the shade to avoid passing out.
Love U Magazine: Since you attended the wedding, can you share what it was like? And, how was the rest of the cast?
Avni Parekh: Yes, of course; I have to say, the energy in Mexico was truly magical, and everyone was there in support of Vishal and Richa. There was so much positivity and love radiating from every guest. Plus, the beaming smiles on the bride and groom's faces made all the back-to-back partying really worthwhile. Per the rest of the cast, everyone was genuinely happy for the couple. I was sitting next to Anisha, Anushka, Bali, and O'Malley. I can tell you firsthand that all of them, at some point throughout the 3-hour ceremony, had tears in their eyes…including me.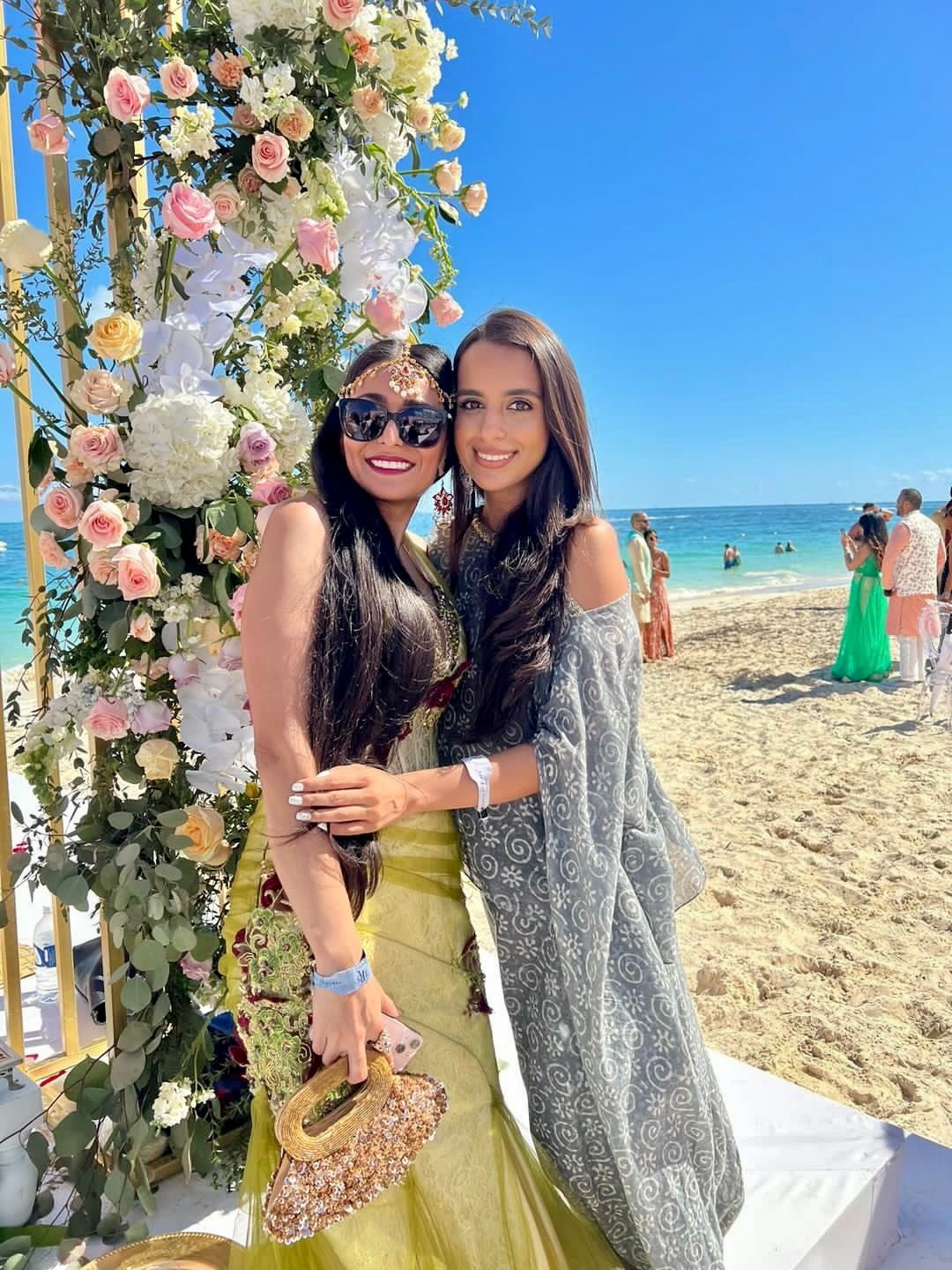 Love U Magazine: I'm glad you mentioned the back-to-back partying. Is Vishal really the frat boy that viewers think he is?
Avni Parekh: For as long as I can remember, Vishal has always been the life of the party. Mind you, I met Vishal when he was in his mid-twenties and here we are 10 years later. In a decade's time, I think he may have found a way to balance his professional life and his party life; I'm now curious to see how married life factors in.
Love U Magazine: Did Vishal actually fall asleep in Amrit's bed on his wedding night or was that staged for TV?
Avni Parekh: I wish I could say it was staged for TV, but it wasn't, and you can't make this stuff up! What's unique about Family Karma is that it's a docuseries, which means everything viewers see is what transpired in real life. However, let's not forget that only small portions of a longer storyline are what gets shown on television. So, we'll all need to stay tuned!
There you have it my loves, the chai has been spilled on Family Karma, episode 2. Continue following Avni's journey as she provides Love U Magazine with exclusive interviews about this funny and refreshing TV show.
Tune into Bravo TV every Sunday at 9 p.m. ET/CT to find out what happens between Vishal and Richa — as well as the rest of the cast!

At Love U Magazine, we pride ourselves in supporting women and women's issues, advocating for positive mental health, embracing fashion, and sharing intriguing articles about popular influencers and models of all shapes and sizes. We would love for you to join our tribe and follow us on Instagram @LoveUMagazine.
*BUT... If you are here for the Family Karma or reality tv news, that is okay too. Subscribe using the form above 👆 to get notified when we have more insider info to share.