Okay Loves, we must admit that we have been waiting all season for Family Karma episode 6! Between Amrit Kapai and Nicholas Kouchoukos' vibrant bachelor party and the closet kiss, we were beaming with anticipation.
And, it looks like we weren't the only ones. In fact, many Twitter fans were left wanting to see more of Amrit and Nicholas' fun-filled bachelor party at Wilton Manors, a suburb in South Florida.

In true Love U Magazine fashion, we knew just the person to ask for the inside scoop: Avni Parekh.
Love U Magazine: We got glimpses into Amrit Kapai and Nicholas' bachelor party, but what was it like? How was the vibe?
Avni Parekh: Oh my goodness, the vibe was absolutely magical. There was so much love in the air for Amrit and Nicholas.
Plus, their amazing group of friends from Chicago all came down to support them and party it up for the weekend. The guys are lucky to have an incredible support system within the LGBTQ+ community and I feel really fortunate to have met their peeps.
To add to that, Wilton Manors is such a lovely town in Broward County. There's so much going on, and the atmosphere is electrifying.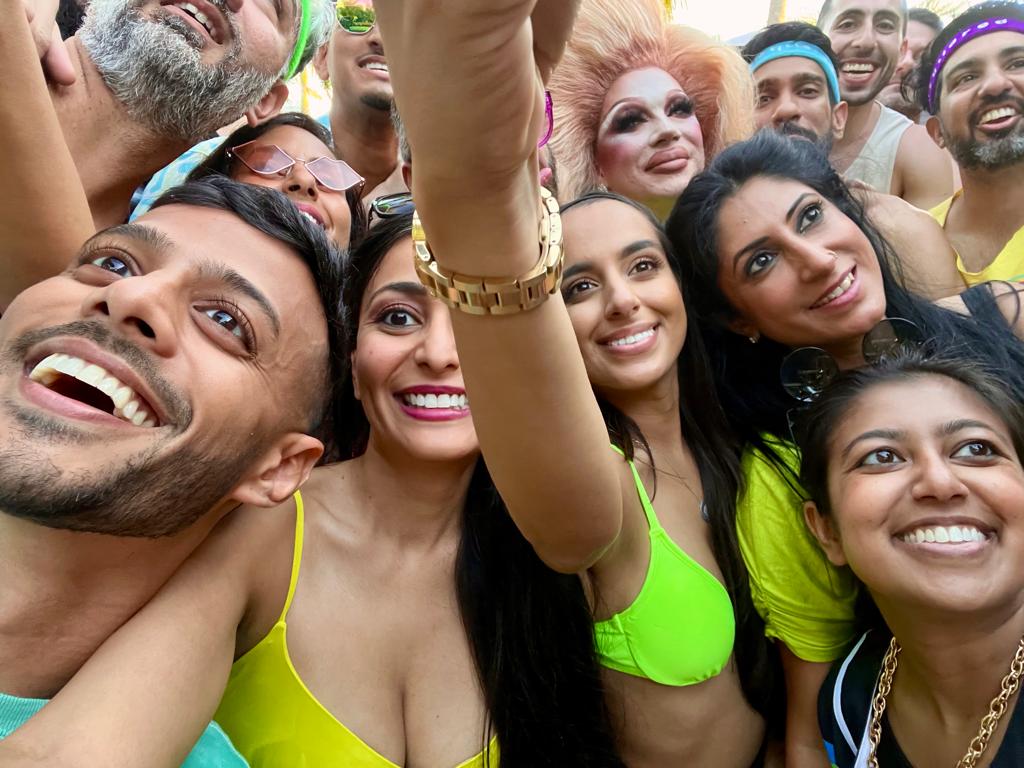 Love U Magazine: Sounds like so much fun! Okay, we saw there was a drag show too. How much fun was that?
Avni Parekh: I'm not going to lie, it was tons of fun. The private show we had by the poolside was the perfect closing to the day's festivities.
In fact, watch this brief video clip I'm sharing with you!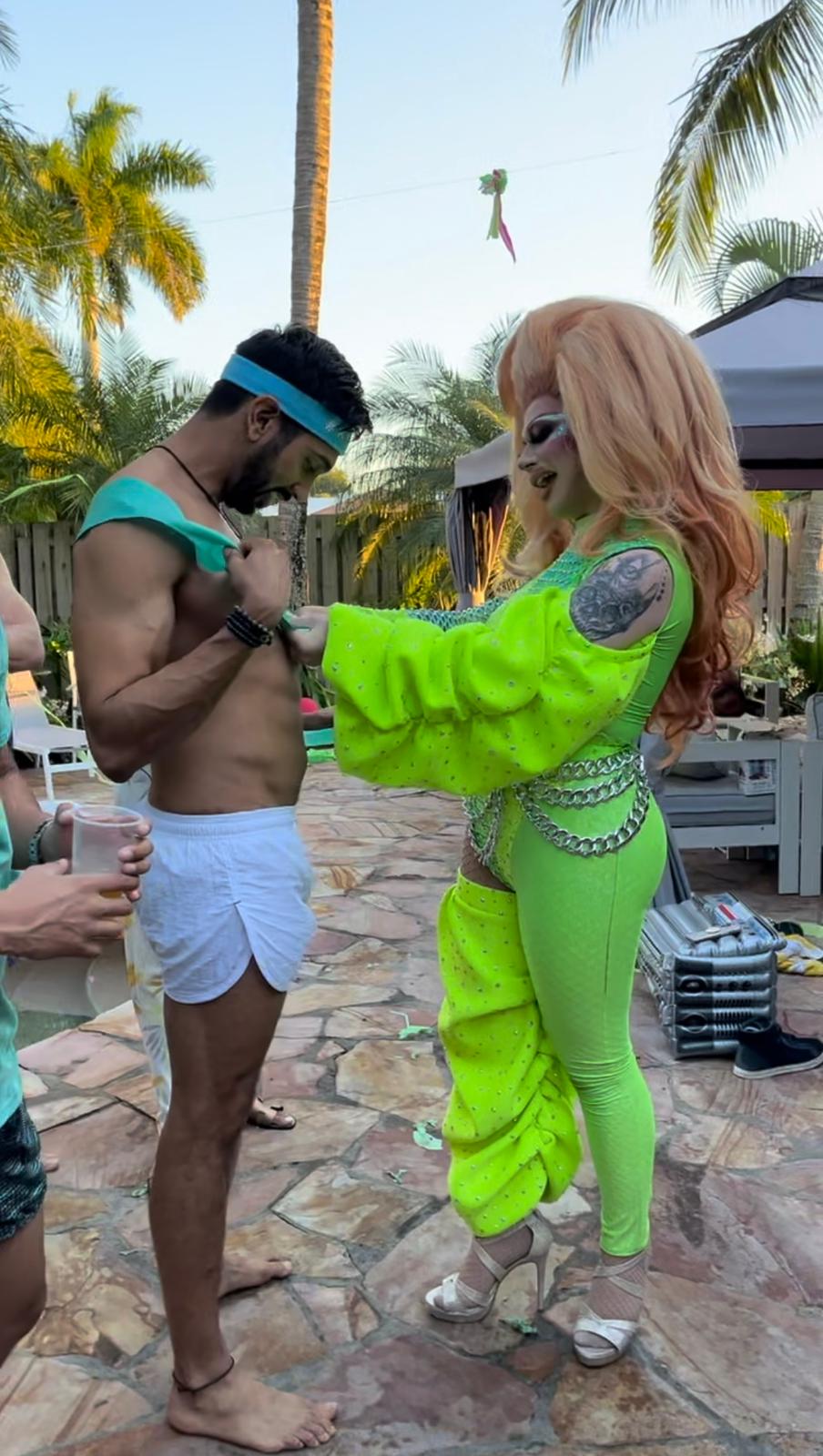 ---
Twitter Fans React To Comments Made By Avni Parekh, The Indian Bachelorette, On Family Karma Episode 6
Love U Magazine: Now, onto a different topic of discussion.
There were several Family Karma fans on Twitter who were not too pleased with you for saying to Richa Sadana in your confessional that Brian Benni is "great boyfriend material for another woman."
Tell us what you meant by that and if you are stringing Brian along to be on TV, as some fans said.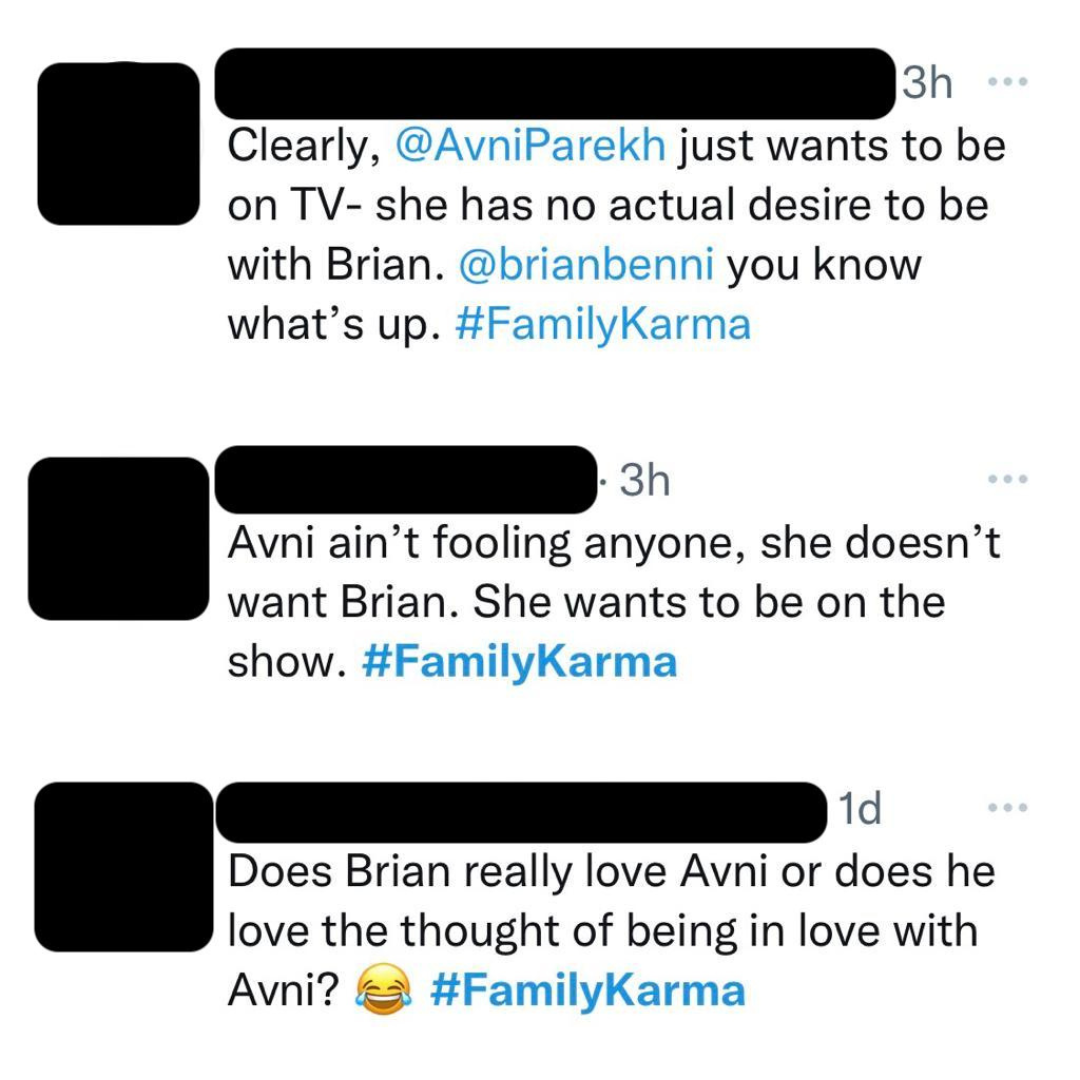 Avni Parekh: Thanks for addressing that. Yes, I'll absolutely elaborate.
I appreciate all of the fans' input on Twitter. Personally, I'm thankful for everyone's feedback, even if it's not in my favor.
I'm definitely not stringing Brian along to be on television. In Family Karma episode 1, when Brian leaned in for a kiss, and I leaned back, I felt bad that it went down that way.
I found Brian to be very charming and fun; however, that was not the right moment for either of us to share a kiss.
That's why I accepted Brian's invite to go out on a date when he asked me in episode 2.
Now, fast forward to episode 6.
Family Karma fans get to see the clip that was shared in the trailer of me and Brian going into the pantry closet at Amrit and Nicholas' bachelor party. Then, him coming out as he's wiping his lips, obviously indicating to viewers that something more went on behind closed doors.
Here's the deal, I normally don't date younger men. Especially not men with a 7-year age gap, only because it makes me feel a bit out of my element given the generational gap.
And to that point, we all heard Brian poke fun at the different decades he and I have lived through during his confessional.
But, with Brian, because circumstances were as such — and I'm a sucker for a great smile — I went out on a date with Brian.
As I mentioned a couple of weeks ago, I had a great time on our date that evening. And, as I declared in last week's episode, I'm also living my life as the Indian bachelorette.
I'm searching for a soulmate connection and am very serious about finding my life companion, similar to the undeniable connection that Brian's parents have.
And on that note, it's critical that Family Karma fans continue to watch what unfolds between Brian Benni and I.
Clearly, I'm attracted to him; otherwise, I wouldn't have gone into the closet.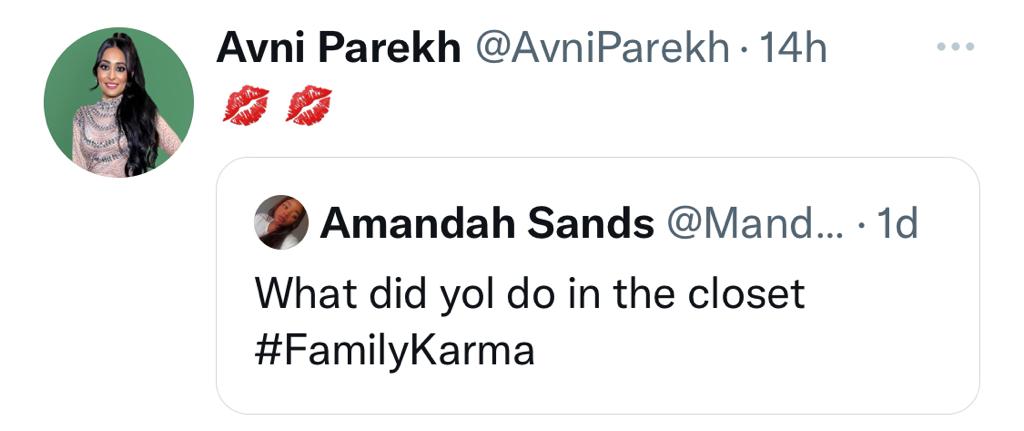 So glad we got clarity on that from Avni, herself!
With that being said, tune into the "most wholesome show on Bravo" — Family Karma — at 9 p.m. (EST) on Bravo TV every Sunday night.
---
Subscribe to our Karma Newsletter and be the first to know about our Karma EXCLUSIVES!  We'll send the news straight to your inbox. And, don't worry, we'll only send you Family Karma-related news (you can subscribe separately to Love U Magazine if you also want to get our content).