Family Karma episode 5 was off to a very interesting start! After episode 4, Bravo TV viewers and the show's fans learned of the cheating rumor surrounding Monica Vaswani and Rishi Karan's relationship.
Well, in episode 5, we saw a more in-depth perspective of how everyone was dealing with the rumor. From family to friends, and even the people it directly affected.
More importantly, everyone watching had a chance to see how bro code took precedence over a long-time friendship. Specifically, between Monica and Brian Benni.
Moreover, we thought it would be a great opportunity to discuss the topic of bro code and loyalty with Bravo TV Star Avni Parekh.
---
How Are Fans Reacting to Monica Vaswani, Rishi Karan & Brian Benni After Episode 5?
Love U Magazine: What are your thoughts on bro code and watching your friends make choices that appear to have put the code above loyalty and long-term friendship?
Avni Parekh: Well, I've observed bro code firsthand working in corporate America.
Therefore, my life experience has already taught me that a man will overlook his loyalty toward a woman he's known for years, in order to feel accepted into a circle of brotherhood among his male friends.
Love U Magazine: Do you think that Brian should have gone to Monica first, instead of telling Rish?
Avni Parekh: Last week, I mentioned it being a difficult situation for Brian to be in, and I still believe that.
Though, I think if Brian thought about the situation a little deeper, he would have realized how telling Rish first, instead of Monica, may not have been the right decision.
In hindsight, I hope Brian realizes that he could have talked to both Monica and Rish at the same time to share what he heard. Also, it would have been highly empathetic of him to have done so.
In my opinion, that would make any good-looking man appear even more attractive.
---
In walks Twitter...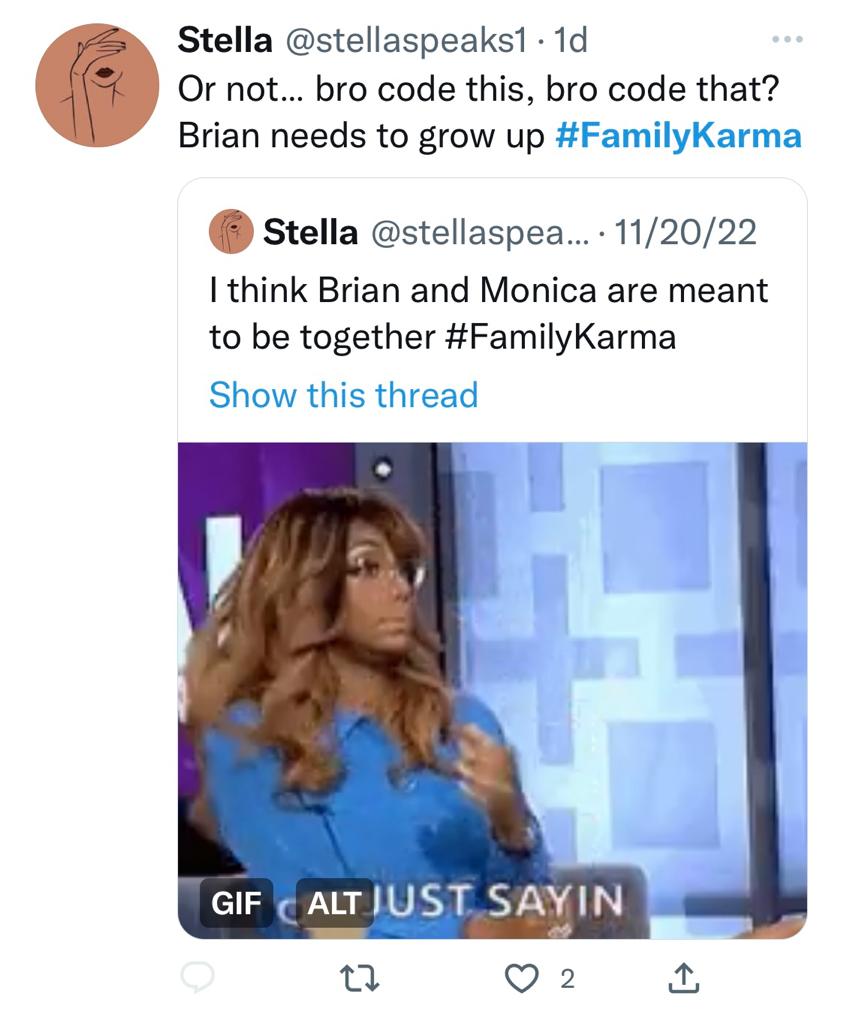 ---
Love U Magazine: We hear ya! Now, what do you think about Amrit Kapai aiding in spreading the rumor, then confronting Brian about sharing it with Rish?
Avni Parekh: Wow, that's a really good question.
Well, Amrit is a very smart man, plus he can "man up" when he's made a poor decision — as we clearly saw. So, I applaud him for taking accountability for his actions and trying to right a wrong.
In respect to Amrit confronting Brian about re-sharing the rumor, I think it's important that Amrit did address the situation with Brian.
Amrit is older than Brian and has more life experience under his belt.
Beyond that, I think Amrit going over to Brian's house to speak to him directly was an important conversation to be had as well.
In fact, these types of conversations are always better to have face to face so you can look someone in the eye when they lie to you.
Overall, I think this situation has been a big learning lesson for everyone involved.
---
Living Life As The Indian Bachelorette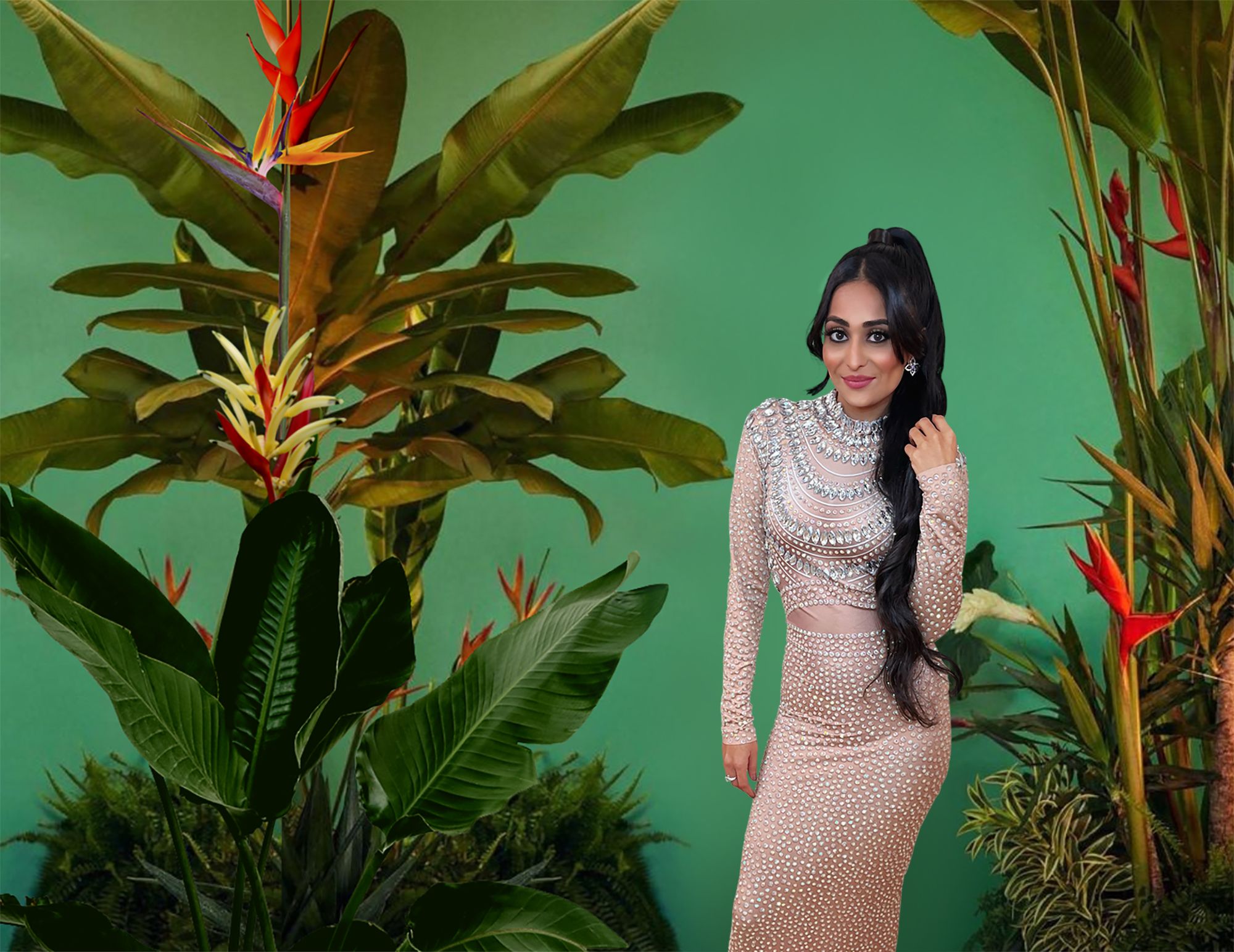 Love U Magazine: While Family Karma episode 5 was undoubtedly all about Monica and Rish, we did watch you on girls night out with Richa Sadana and Bali Chainani. That looked like a fun dinner date!
You mentioned to the gals that "this is your year to find love" and so you're approaching this year as "the Indian bachelorette." Tell us more about that.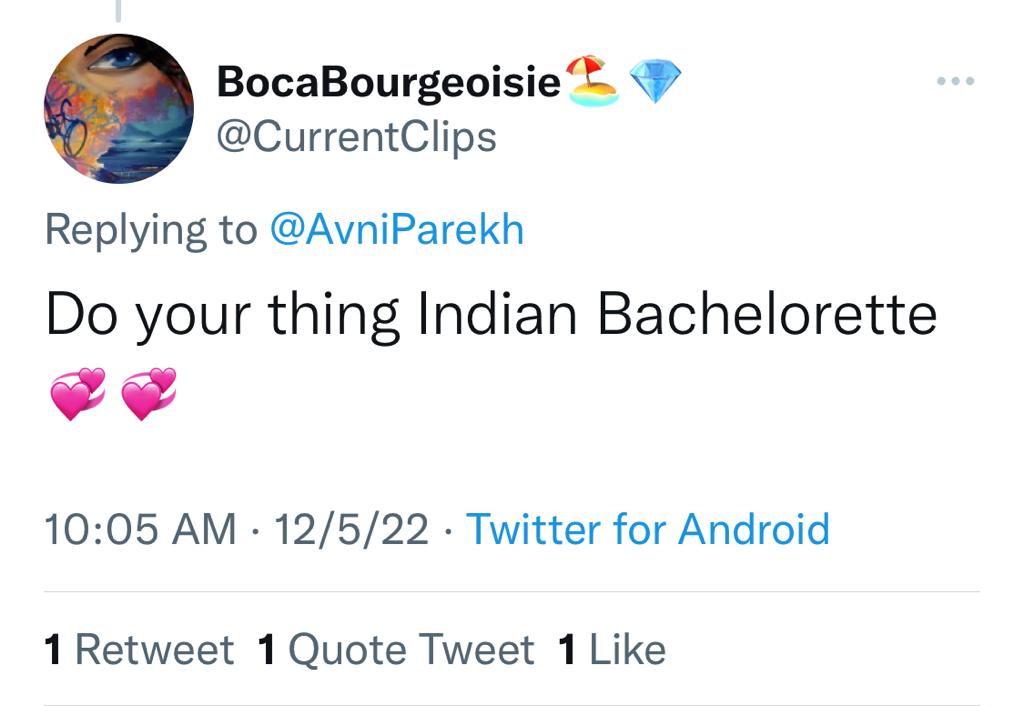 Avni Parekh: Yes, I mentioned living my romantic life this year as if I'm the Indian bachelorette, and I'm taking a queue straight from ABC's The Bachelorette.
I'm a huge Family Karma fan without a doubt. However, before Family Karma, I avidly watched ABC's The Bachelor since the show first aired on TV, all those years ago. At that time, it was Trista and Ryan.
Now, here I am — all these years later — watching the most recent airings of The Bachelor and The Bachelorette. And, if I must say, I was beyond impressed with Gabby Windey and Rachel Recchia. I think they were indeed very deserving of the role, The Bachelorette, and wish them well on their journey to finding true love.
And to that point, I feel like I'm equally deserving of finding love and decided why not live my life as such. Especially since the Indian priest told me that I'd meet my soulmate 90 days after the incredible, 2-hour love puja we did.
Love U Magazine: What's up with you and Brian Benni — we know this season he's single and ready to mingle, so are you guys still going out on dates?
Avni Parekh: Great question. Brian's single and ready to mingle, and so am I!
As I mentioned in our interview last week, I had a really great time on my date with Brian. It was lighthearted, he made me laugh and blush, and it honestly was one of the funnest dates I've been on in a while.
To that point, you'll have to continue watching Family Karma to find out what happens between us.
… And that's a wrap on our Family Karma episode 5 recap with Avni Parekh.
---
Watch Family Karma on Bravo TV every Sunday night at 9 p.m. (EST). Don't forget to subscribe to our newsletter for the insider scoop on Bravo's hit docuseries — Family Karma.