We have been waiting this entire season to see Anisha Ramakrishna and her beautiful Bollywood models walk the runway featuring pieces from her newest fashion collection inspired by her birthplace — Mumbai.
Our loyal Love U Magazine readers already know Anisha's name from before she became a famous Bravo TV star.
As a matter of fact, we did a feature on Anisha's first collection from her brand Currently, a size-inclusive dress line. It's so wonderful watching her on Bravo TV and seeing her fashion career grow over the years.
Plus, this Sunday on Bravo TV, Family Karma episode 10 also showed the discussion between Vishal Parvani and Brian Benni regarding the feud between their moms, Reshma Parvani and Dharma Benni.
In true Love U Magazine fashion, we are turning to Bravo TV newcomer Avni Parekh, and self-help author, to get her thoughts on the guys fighting and Anisha's fabulous fashion show.


Anisha Ramakrishna x Riya Collective Take Miami Runway By Storm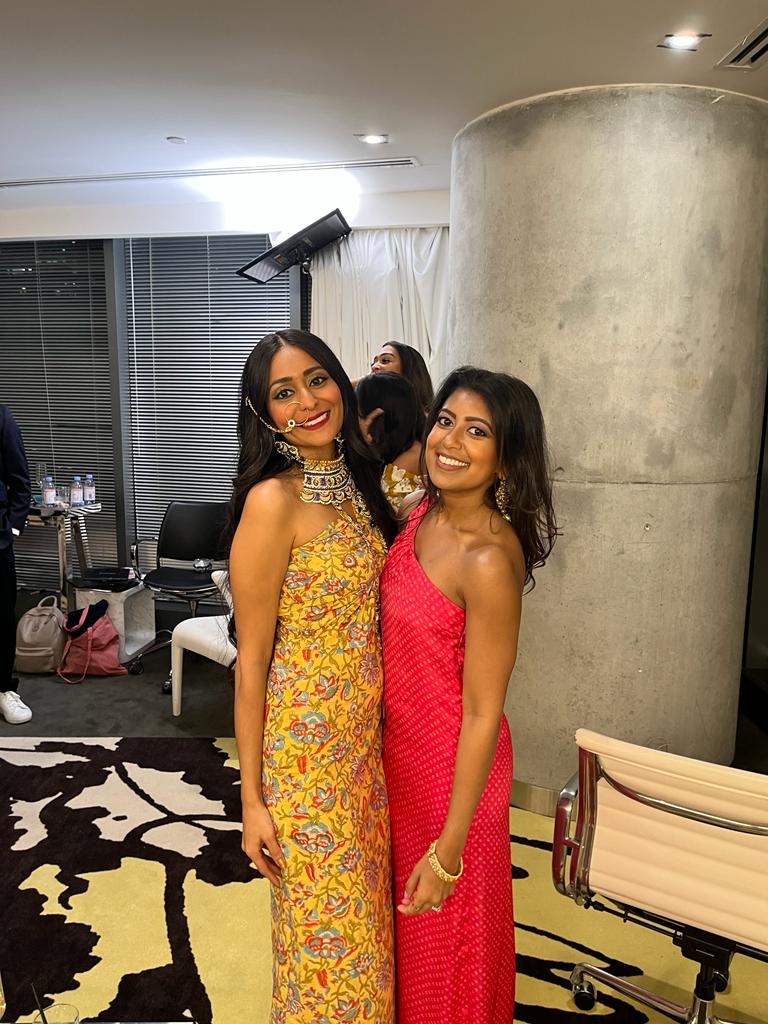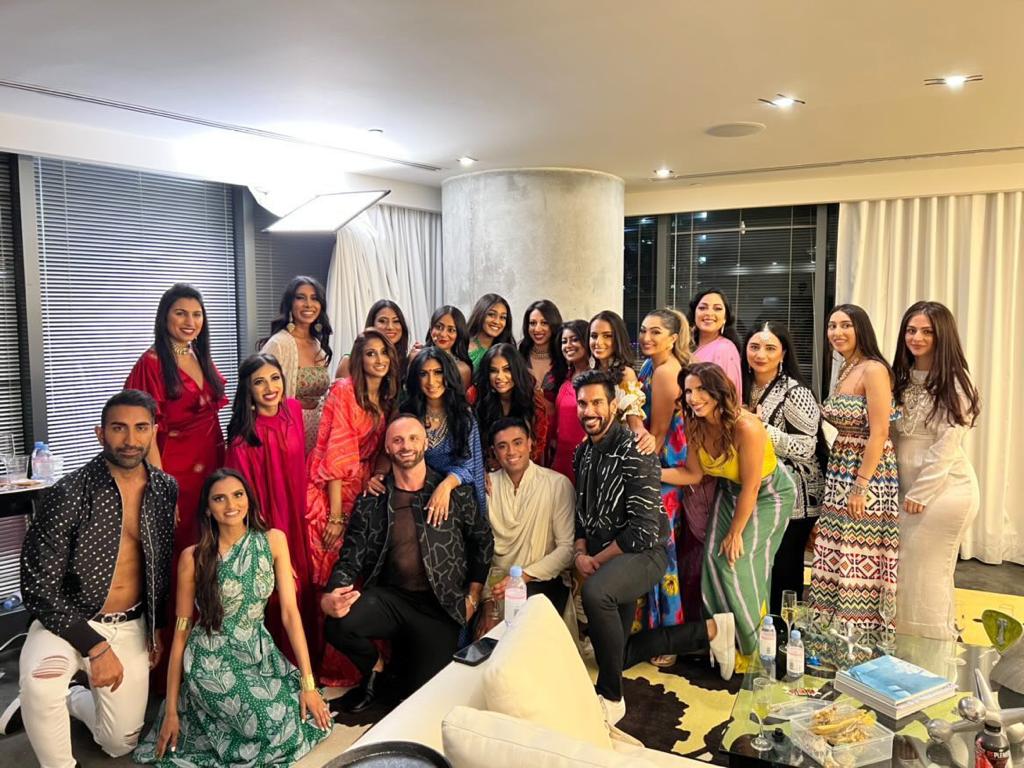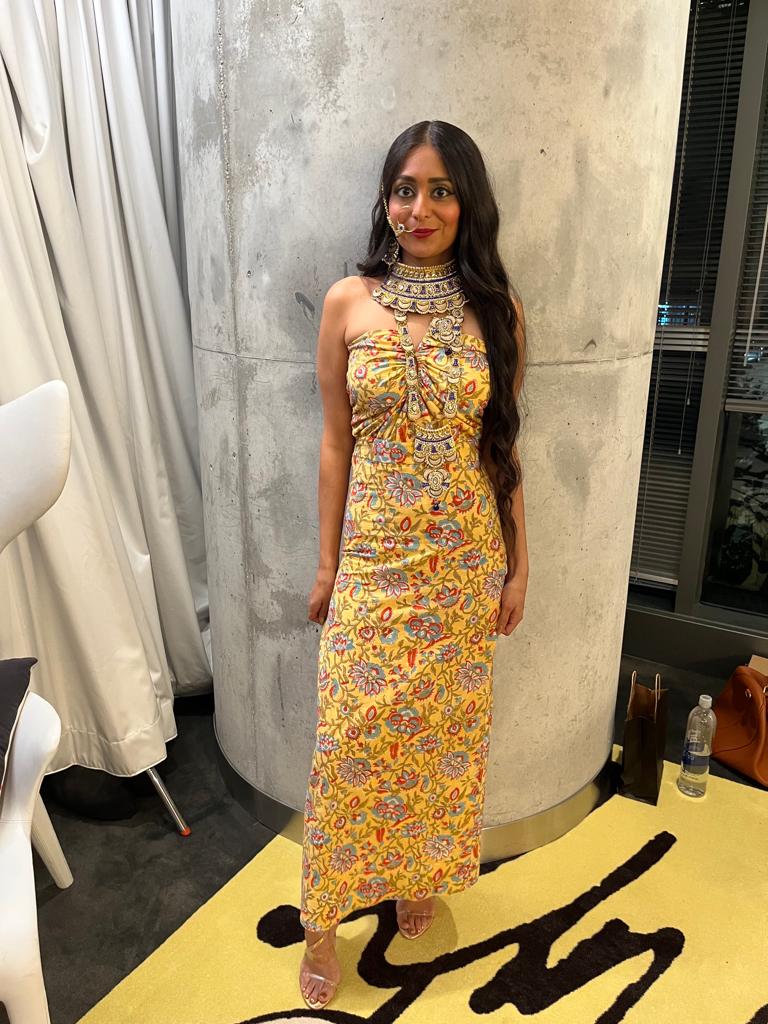 Love U Magazine: Avni! Please tell us what it was like behind the scenes of Anisha Ramakrishna's fashion show with Riya Collective.
Well done Anisha! The fashion show was amazing, everybody looked fabulous! #FamilyKarma

— This Is The Bad Place (@DeeMwaura01) January 17, 2023
@anishramakrish your fashion show was GREAT congratulations! Where can we get some of your pieces. I'm super happy for you 💕💯👏🏼👏🏼👏🏼👏🏼#FamilyKarma

— Joyful joy (@Joyfulj57265773) January 16, 2023
Avni Parekh: It was absolutely amazing! Everybody was excited for her and it was a wonderful moment to celebrate Anisha's newest collection.
Behind the scenes, we popped a bottle of champagne to toast Anisha. As viewers heard on Family Karma episode 10, it was a full house. So many folks flew in to attend her show, including investors and other Bravolebrities.
All in all, I think she did a fantastic job and she looked beautiful in her light and airy coral dress.
To that point, she designed my dress specifically to fit my frame. To add to that, the colors and patterns really made me look like an Indian Barbie doll.
Indian Barbie is right lol avni is stunning #FamilyKarma

— uh-huh 🍯 (@AshBharSra) January 17, 2023
Come thru for the Indian Barbie @AvniParekh pic.twitter.com/7g91ql3upk

— Mondarious B. (@iseeumon) January 16, 2023

Love U Magazine: Well, I have to say that all of the pieces were really nice. Everyone looked absolutely stunning, walking down the runway. And, seeing the behind-the-scenes content and hearing Anish's vision behind her indo-western-inspired collection, on episode 10 of Family Karma, was an extra treat. What an extremely refreshing display?! Love!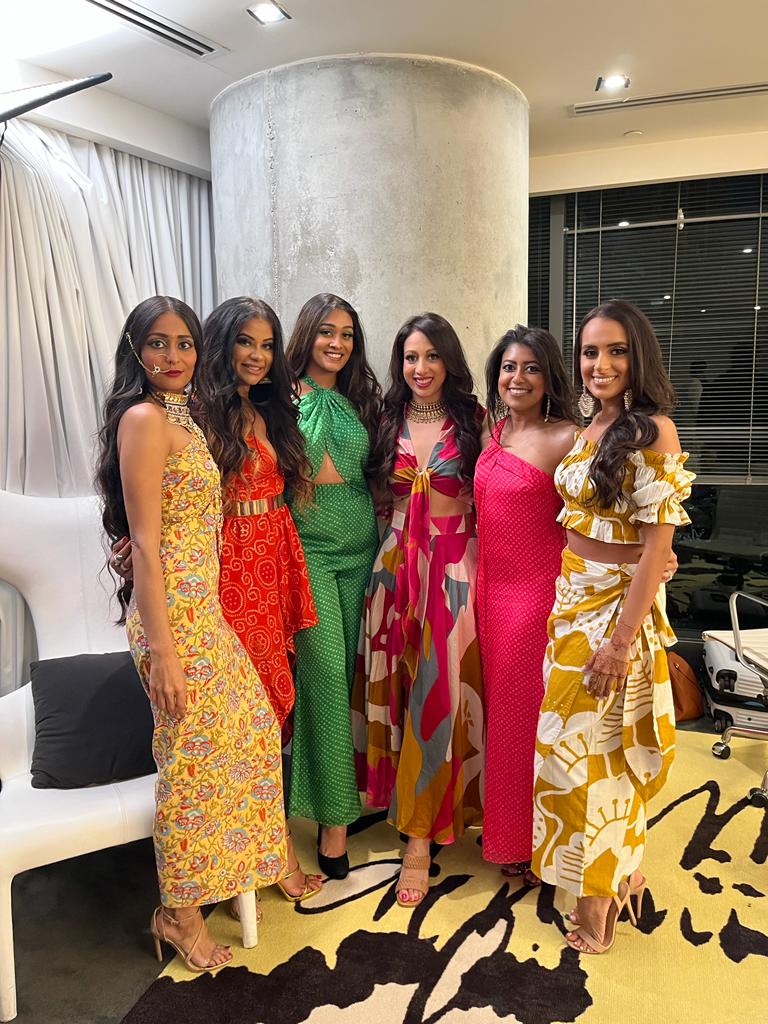 Vishal Parvani Versus Brian Benni And Their Moms
Love U Magazine: Now, on Family Karma episode 10, Bravo TV fans had a chance to see how Vishal Parvani and Brian Benni are handling their mothers feuding. What do you think about their argument while playing golf?
Vishal and Brian arguing over Aunty drama was not on my #FamilyKarma bingo card…but if any of them were going to do it it would be these two 🤭🤣😭

— Sim on the mic 🎤 (@SimTalksTelly) January 17, 2023
Avni Parekh: You know, I personally think the guys should have stayed out of it.
To begin with, this issue was between their mothers and if the guys had not interfered, I think Reshma aunty and Dharma aunty would have had a chance to resolve it privately.
The thing is, I also understand why Vishal and Brian are standing up for their mothers — both are lovely women and great moms.
And, in Indian culture, this is a dynamic between the parent-child relationship that most folks wouldn't ordinarily get to see; it's one of loyalty and togetherness.
Some may say it's a bit smothering, while others may say it's endearing. I think as long as the relationships feel healthy to those involved, then that's all that matters.
Love U Magazine: Thanks for sharing that. It definitely helps to have a better understanding of the traditions and familial customs.
In fact, Bravo TV has done an incredible job conveying the beauty of Indian culture and the family dynamics.
Avni Parekh: Yes, Bravo TV has truly been amazing about sharing insights into indo-American culture and highlighting the funny dynamics my generation has with our elders.
That's all for our recap on episode 10 with Family Karma Newcomer Avni Parekh. Family Karma airs on Bravo TV every Sunday night at 9 p.m. (EST)!