Last Sunday on Bravo TV, Family Karma episode 9 aired the drama between Reshma Parvani and Dharma Benni — it's really heating up.
It breaks our heart to see our favorite TV aunties feuding. On top of that, we also just want to run over to Nicholas Kouchoukos and Lavina Kapai and give them both a big hug.
At Love U Magazine, we can only imagine what it's like to go through moments like this privately, never-the-less having them publicly broadcasted. Truth is, it can't be easy.
That's why we're turning to our friend and yours — Avni Parekh, Bravo TV newcomer and self-help author to see what she has to say.

Advice on Conflict Resolution From A Self-Help Author
Love U Magazine: Hey Avni! Bravo TV fans finally got to see words exchanged between Reshma Parvani and Dharma Benni. Now, we love all of the aunties and prefer not to take sides because we know there's always more to the story than what meets the eye. With that said, what's your perspective?
Avni Parekh: Since I was a very young girl, I've never chosen sides. Being neutral has a cost, though. I've lost friends, as well as family, for not placing my loyalties with one person over the other.
However, like I say in my book, Be The Bigger Person: Scenarios & Solutions to Better Yourself, "true friends would not put you in a situation where you must choose sides."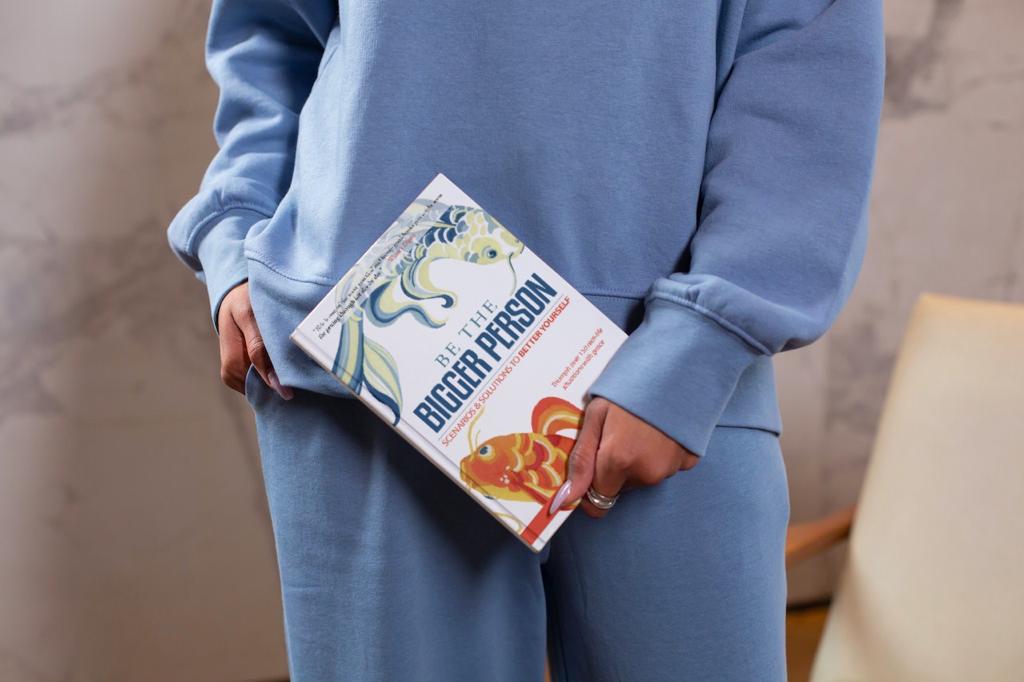 To that point, I mentioned last week during our interview how I felt about each aunty on Family Karma and I firmly stand by what I said. They're all very special women and great moms, I hope that they're able to resolve this conflict and move forward united.
And, if they don't, that's okay too.
Sometimes, growth is exceptionally painful — think about the word "growing pains," as it relates to the human body. Physically as we grow, our bodies often feel pain as its internal evolution is catching up to the one taking place on the outside.
In fact, I feel like it's almost drawing parallels to the journey viewers see unfolding with Nicholas and his parents. Clearly, there's growing pains as old ideologies are being broadened and the ripple of the waves hits everybody. Nobody is immune to it.
As a self-help author and life coach, I can tell you from firsthand experience that life has its ups and downs.
Personally, I try to stay focused on what's truly important, and that's bettering myself, others, and the world. I do my best to ride the waves as they come, and that's the best way for me, to go with the flow.
In the end, the waves always subside and the sun will shine again!


Will There Be A Family Karma Season 4?
Love U Magazine: What a great analogy Avni. Thanks for sharing your unbiased advice. Now, onto another question.
We saw that a Family Karma fan asked you on Twitter if you'd be returning to the show for season 4. Can you tell us anything about that?
Of course! Is it too early to ask if you will be returning next season??

— BETTY LANG SYNE 🎊🎉🥳 (@LegalSojourner) January 10, 2023
Avni Parekh: I wish I had official news to share about season 4, but unfortunately, I don't know anything yet.
However, as I mentioned in my response back, I'd be thrilled to return to Family Karma for season 4. There's obviously lots of storyline unfolding behind the scenes as we speak that Bravo TV lovers will want to know about.
Also, because I have a very rich history with several members of the group dating back many years, I know a lot of the ins and outs about what's going on. And, whatever I don't know, I slowly find out and I'm able to piece together what's really going on.

**Exclusive Photos** The Beautiful Cast of Family Karma During Art Basel Miami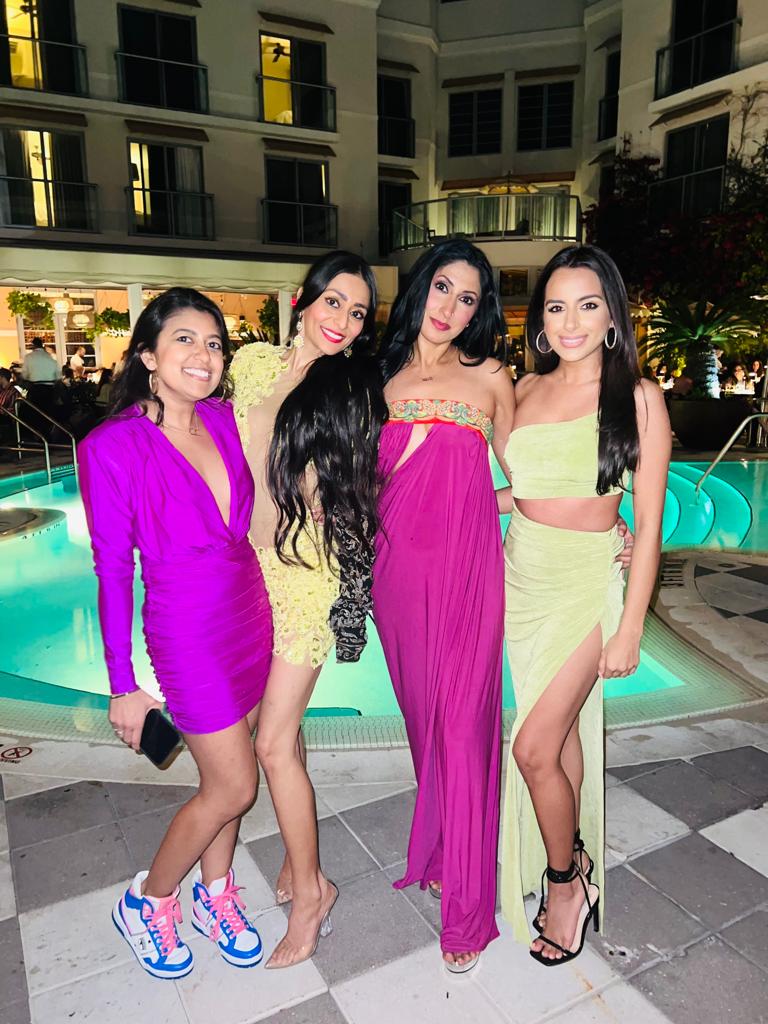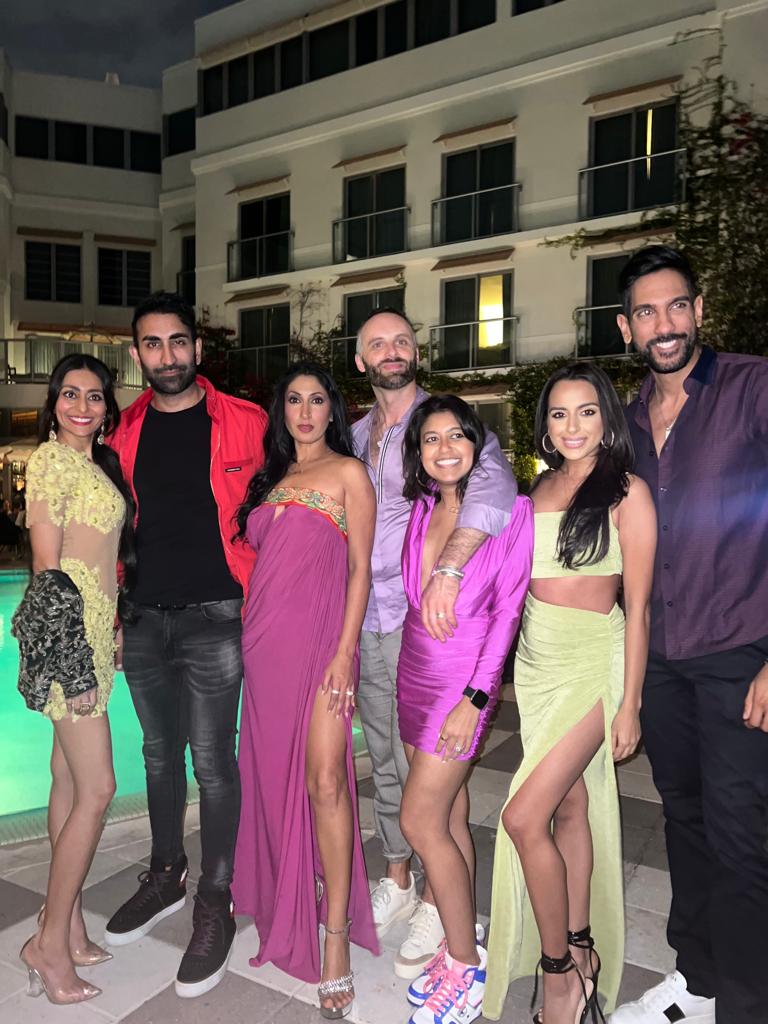 Avni Parekh (cont'd): To that point, check out these photos of us at an Art Basel event last month. I think I make a perfect addition to the Family Karma cast. Don't you?
I think I make a perfect addition to the Family Karma cast.
And, by the way, we did not plan on color-coordinating. It just goes to show you how we're all in sync with one another — like one big, happy family!
Love U Magazine: As a matter of fact, we think you make a great addition to the show Avni and so do the fans!
I ADORE you on the show!

— Agua Papi Stan Account (@Sunnytwotethat) January 4, 2023
Hey girl. It's always nice to see you pop up on the show

— Lamar Waters (@LamarLWaters) January 4, 2023
Ok you're def my favorite now 😂

— Misses 🐾 (@MissesKutters) January 4, 2023
We look forward to seeing you on season 4, and hopefully, as a main cast member. We'd love to know more about you and your family dynamics. And, dare we say, we definitely want to know what's going on with your love life, too, after that love puja.
Avni Parekh: Thank you so much! That's really sweet of you to say. Per the love puja, I promise, I'll keep you apprised of what transpires.
Currently, I'm single and searching for my superhero soulmate.
Love U Magazine: Cheers to that!
Well, that's all for our recap on Family Karma episode 9 with Author Avni Parekh and Family Karma newbie.
Tune in to Bravo TV's hit docuseries, Family Karma, every Sunday night at 9 p.m. (EST); and subscribe to our newsletter for more reality TV news.