On paper I may not be commonly referred to as a 'fashion expert,' but I have a knack for fashion and a keen point of view, so why shouldn't you listen to what I have to say?  Especially when we are talking about my favorite topic: Jackets! No, I'm not talking about the crazy, heavy kind of jackets that keep you from freezing your butt off; I'm talking about jackets that go underneath your winter weather armor -- jackets that define your personal style and make you feel cute! Whether you're kicking butt or just sitting on your butt you want to look stylish and here's how...
​
But first, I think I need to explain my obsession with jackets and layering pieces. I think I can blame my needing a third piece (or layer piece) on my early years working retail. I only worked retail for a few months in college because all of my money ended up going to clothes! I made the smart decision to remove myself from temptation and get a new job outside of a clothing store. But while I worked there as a sales associate, the managers had to wear three pieces, like adding a jacket or a vest to their overall look. I've always believed in dressing for the job you want, not the one you currently have, so I strictly wore three pieces every shift I worked. Truthfully, I don't know if it was that or years of watching What Not To Wear, where Clinton Kelly and Stacy London preached about certain pieces that pulled an outfit together. I think these two equally have fueled my love of layers and jackets!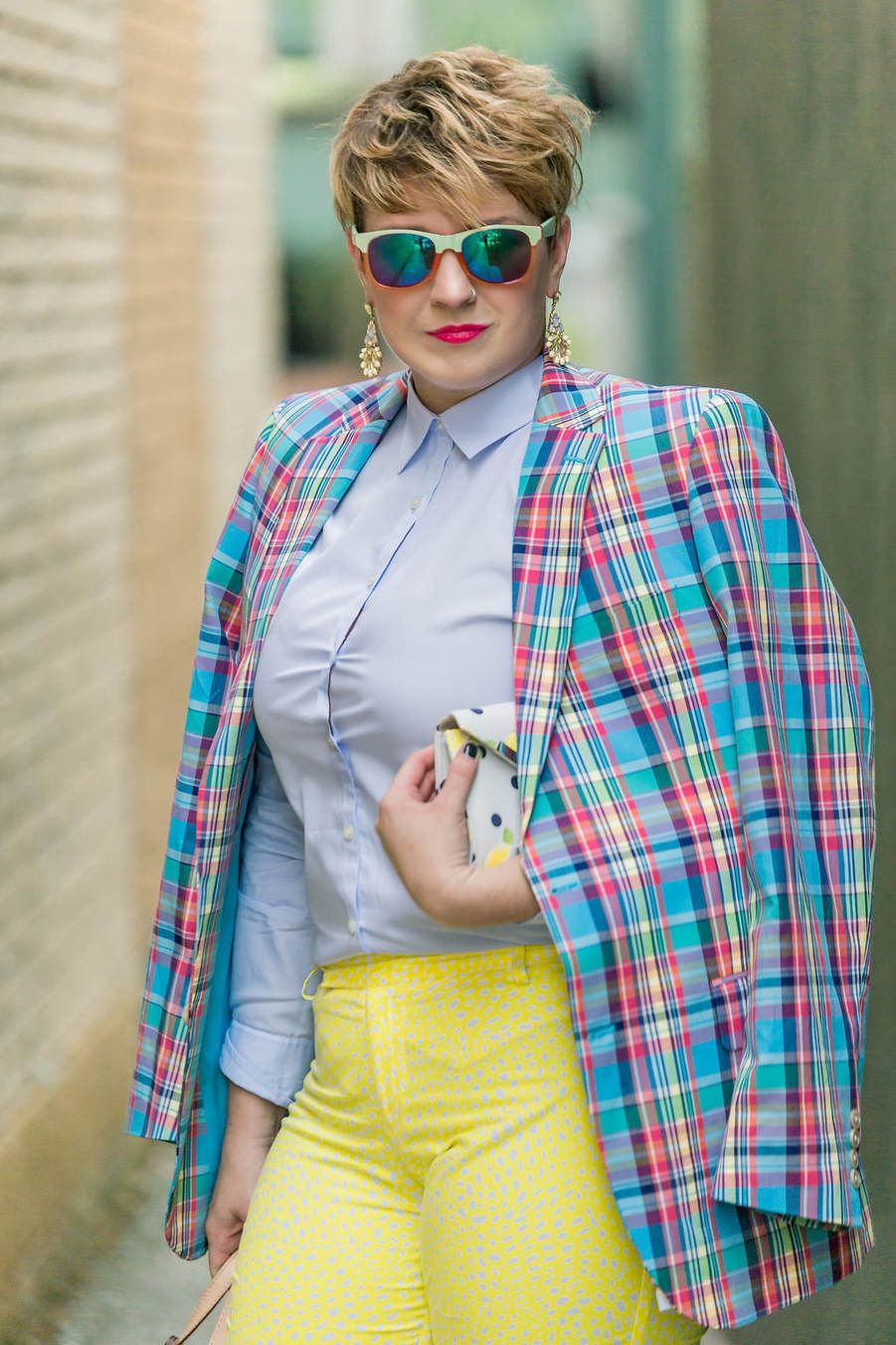 So, I'm breaking down the Five Jackets or Outerwear pieces you should have for fall. I have had each of these for years. They never really go out of style because they are such classics, so there's no need to have buyer's remorse or to question if the trend will fade. You are safe with these updated classics!
Blaze On
The first on my list is the king of all layering pieces, and that is a great blazer! Here I say pick your poison. The color, silhouette, fabrication, etc. is totally up to you because it all works. Yes, something like a black blazer is classic and you can wear it so many different ways, but if you already have a black blazer and want to have a little fun here's your chance. You can get a fitted one, a boxy, boyfriend style with a funky print, or an eye-popping solid. The choice is yours. Whichever way you go it will work. Throw one on with jeans and a tank, or a button down and a skirt, and this piece will prove to be versatile in your closet.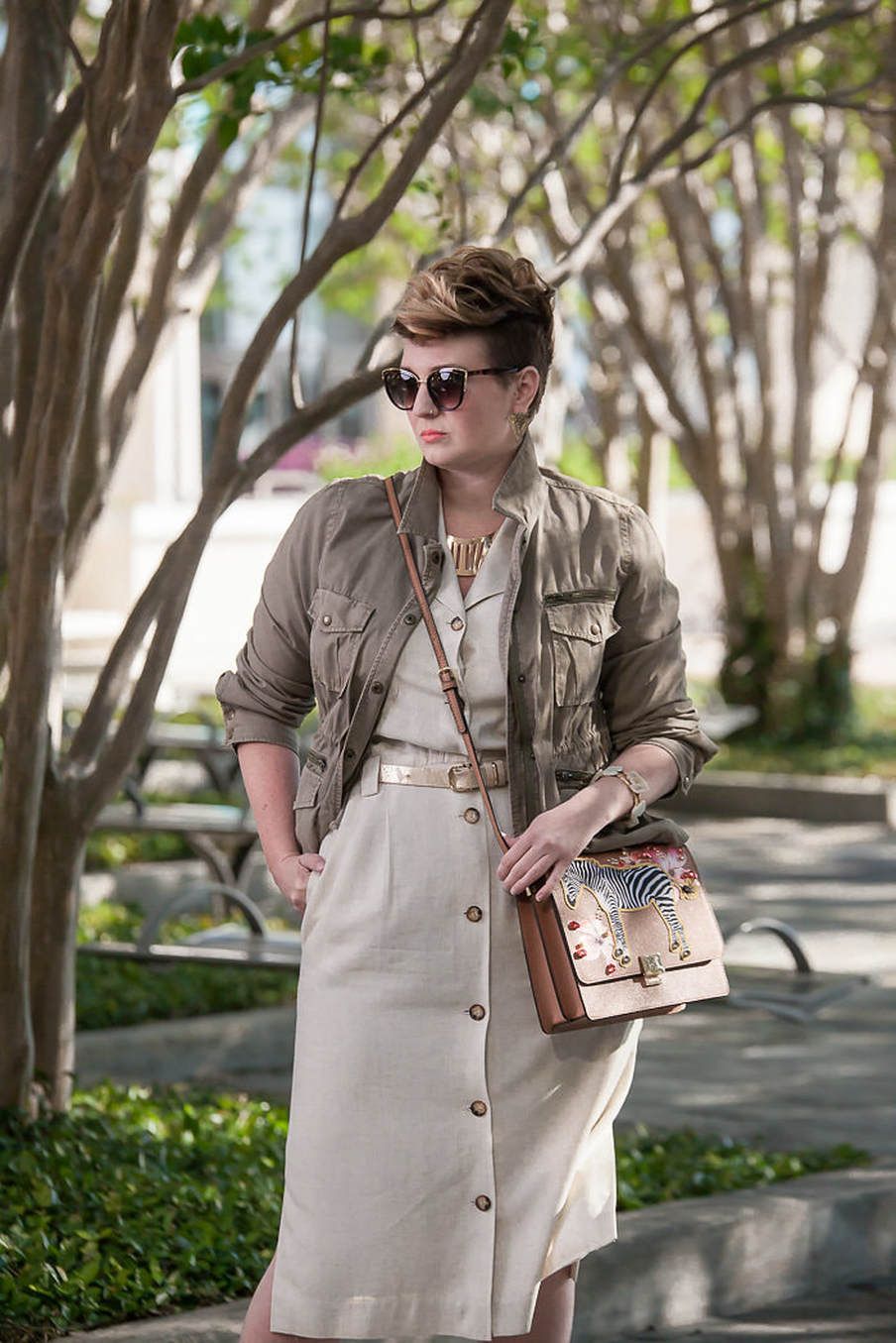 Ano-What?
Next up is the Anorak. Yes, an Anorak! An olive green color goes with nearly anything, but any color would work. I bought mine from J.Crew years ago and have worn it so many times! It's funny, I first saw it and loved it, but I didn't really think I needed it. Thankfully I was young and foolish and bought it anyway. Now I wear it constantly! It looks great with jeans and it can help dress down a nice skirt or dress. It also pairs nicely with shorts or leather leggings. It's such a cool piece to own. I ended up buying another one from a thrift store and I love that one, too. It's a little heavy, but it's made amazingly well and it has this crazy, cinched waist that I love because it gives you so much volume in the shoulders and waist. Whichever silhouette you choose, you cannot go wrong with an Anorak!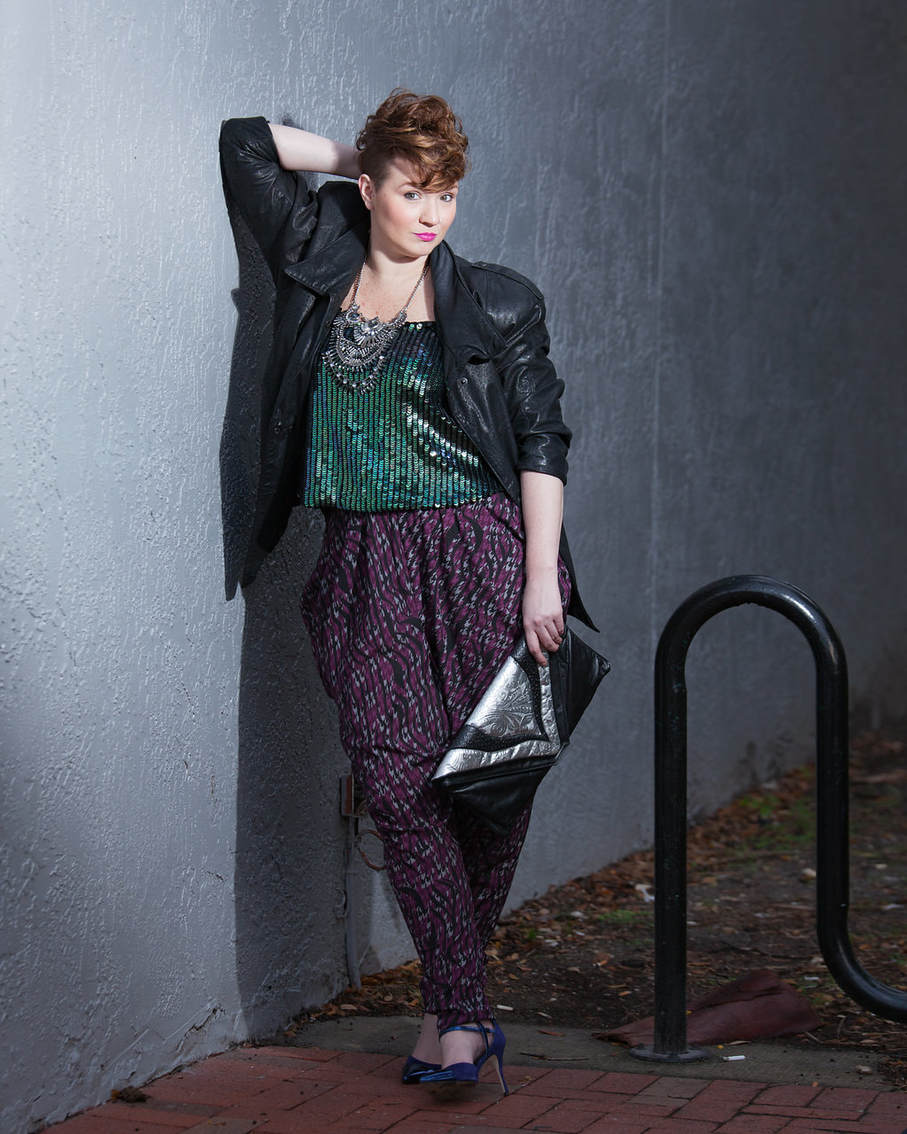 Hello Moto
A moto jacket is short for "motorcycle jacket." Yes, it has been on trend for a while, and while its popularity may fade, its timeless, bad-ass appeal will not. Just look at James Dean --  he's legendary for rocking a moto jacket, and that was over 50 years ago!

This is a piece that adds so much star power to any outfit. You can pair a moto jacket with jeans and a simple tee for an instantly amazing look! It's that simple. I also use a moto jacket to edge up a more "girly" outfit.

Adding a moto jacket to my wardrobe has been a game changer -- mark my words! And, you're in luck because they are so popular right now you can find them in practically every color and fabrication. I have my faux leather one which I love, I have a neoprene hot pink one and I just got a faux leather one in mustard color! I've seen them in other variations, like denim and silk, so you really have your pick here. This is your personal style, so get whatever speaks to you! If a moto jacket isn't your style, a classic leather jacket is a definite go-to. Leather is timeless and classic. Black can be the standard, but if you're looking to have a bit of fun, colored leather is all-the-rage right now so why not have a little fun? Whichever you decide, a moto jacket or classic leather, you really can't go wrong!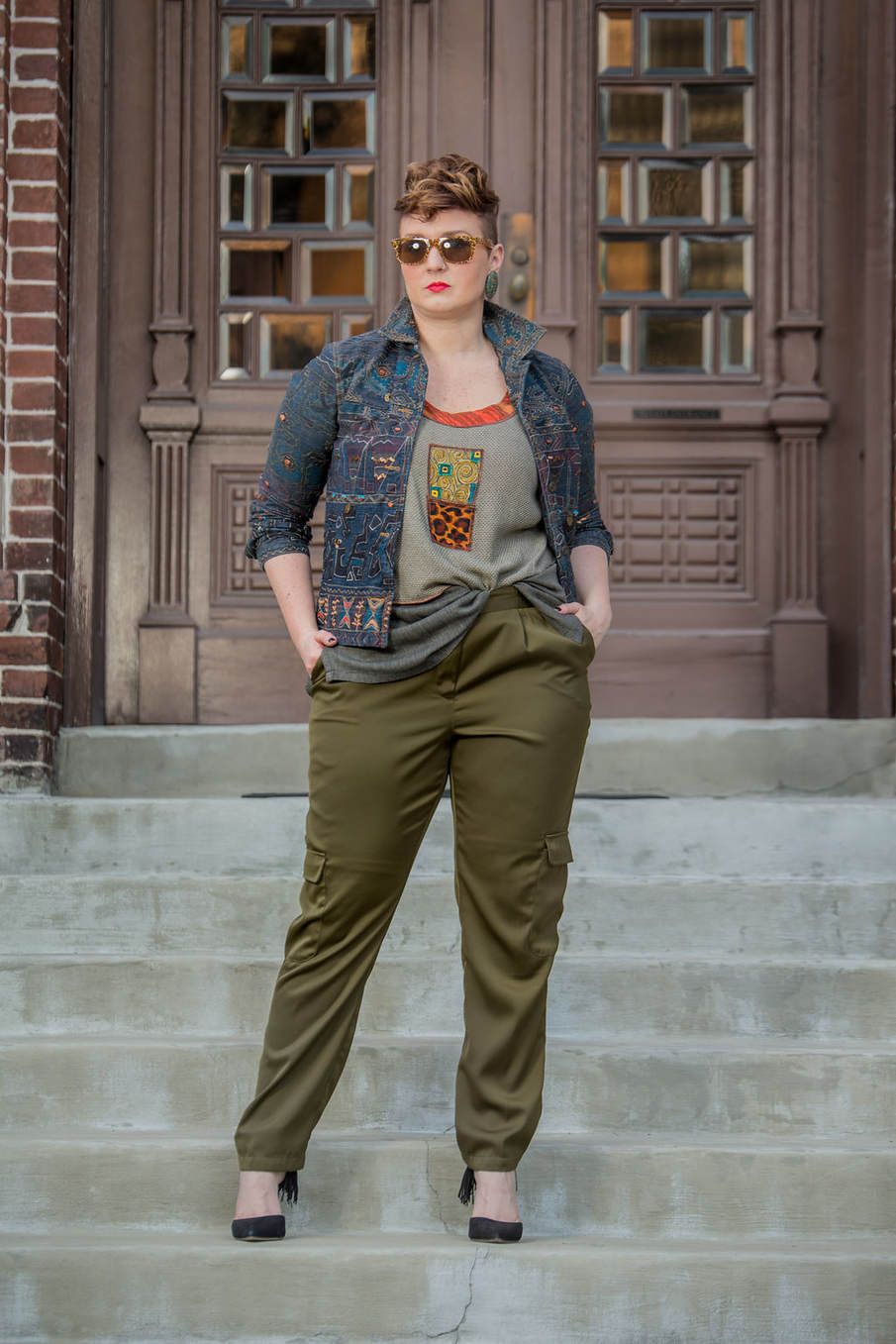 D is for Denim
I'm sure this is no surprise, but a denim jacket is a key piece for fall. Again, I'm not giving you any limitations -- get a dark one, a light one, a fitted one, or an oversized one; it's up to you! I have a fitted one in dark and light colors, and a dark and light version of an oversized, men's 90's style. I love them all. These are great pieces to throw on with anything --  a dressy skirt, a summery dress, or with more denim (yes, I said denim on denim!) It's also a great piece to help you seamlessly transition from Summer to Fall.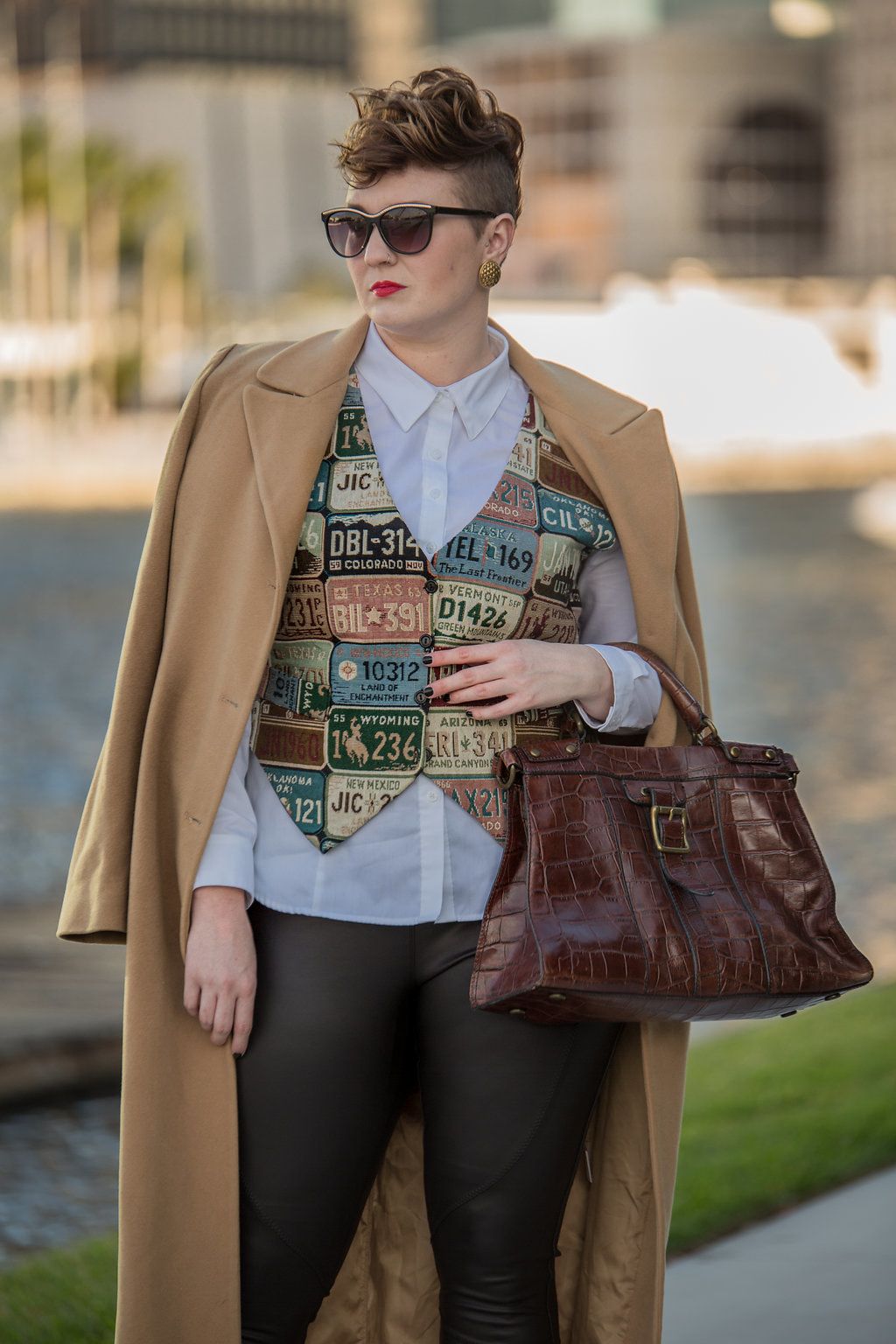 See My Vest
Last but not least, is a vest. Vests have been on-trend the past few seasons in so many different forms, from long or short, to oversized or tailored. Again, you can't really go wrong, so get what you like. I think it's equally important to love what you own because then you will enjoy wearing it. Having confidence in what you wear will go so much farther than any item of clothing. If you want a basic black one, go for it. If you want to dabble in some of the trendier options, menswear has been hitting the runways the past few seasons and shows no sign of slowing down. Leather, suede, and fringe have been all-the-rage so that you could embrace a more bohemian vibe, as seen in Alice + Olivia, or Anna Sui. If those are too trendy, a more conservative option could be a denim vest. A denim vest is a great option to jazz up an outfit without detracting from the overall look. Vests are exceptional, summer-to-fall transitional pieces.

Whatever layer piece you choose this Fall, the thing to remember is to invest in pieces you love! If you love them, you will wear them proudly and with confidence! Investing in pieces you love will ultimately enhance your own personal style this Fall, or any other season!
---
Written by Nikki Ellis
Having dreamed of pursuing a career in fashion, Nikki Ellis is a creative and fashion-forward Stylist in the Central Florida area. Studying Fashion Design and Marketing at the International Academy of Design and then an internship in London for Polish Designer Katarzyna Szczotarska is where Nikki's creativity for dressing flourished. After 10 years in the fashion industry, Nikki decided to start her own company offering Fashion Styling and Wardrobe Consulting to clients under the name Style Rehab. She has also started a fashion blog Style-Rehab.com to share her creative voice with the fashion world.